Sameer Azam of Absolute Wealth Management is part of the Wealth Professional Canada Young Guns 2016.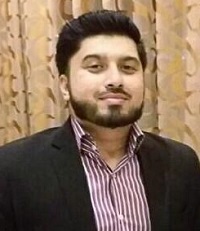 SAMEER AZAM
Senior wealth manager
Absolute Wealth Management

As a Chartered Investment Manager and a level 3 candidate in the CFA program, Sameer Azam certainly has the credentials to run his own independent firm. Where he differs from many of his competitors, however, is his faith-based approach to investing.

"My focus is to bring sustainable and faith-based investing together in clients' portfolios," he says. "I feel sustainable investing is powerful, and it is the next wave of investing compared to the conventional models."

The Muslim, Mississauga-based advisor practices halal investing, which means he won't invest in any companies that trade in tobacco, alcohol or any other vices. Nor will you find anything that makes profit from charging interest, which is a somewhat unique position to take in this particular industry.

Azam also advises clients who are not Muslim but are interested in investing in socially responsible firms. For him, a company that is ethically sound will be sustainable in the long run, and thus offer great potential for higher returns.