Darcie Crowe of Canaccord Genuity Wealth Management is part of the Wealth Professional Canada Young Guns 2016.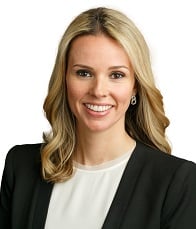 DARCIE CROWE
Senior investment advisor and portfolio manager
Canaccord Genuity Wealth Management

In finance, standing still is often tantamount to going backwards. This is something Darcie Crowe clearly has kept in mind throughout her career, most notably when she transitioned from investment banking into wealth management in 2010. Having graduated from the Honors Business Administration program at the Richard Ivey School of Business, Crowe worked with Genuity Capital Markets for five years. When the company was acquired by Canaccord Financial in 2010, it offered Crowe the perfect opportunity to shift gears and move into the realm of financial planning.

The change in direction allowed her to focus much more on people and their families and to assist them in meeting their investment and financial planning goals. It's safe to say that decision paid off, as she built $250 million in assets under management at Canaccord Genuity's base in Toronto. Having tasted success in Canada's largest city, Crowe sought another challenge and decided to look West, relocating to Vancouver in 2014 to build the firm's business there.

As a portfolio manager and personal financial planner, she takes a comprehensive approach to working with her clients. She is also a Certified Divorce Financial Analyst and is passionate about assisting both men and women working through difficult life transitions and achieving financial security.