Christopher Dewdney of DWL Financial is part of the Wealth Professional Canada Young Guns 2016.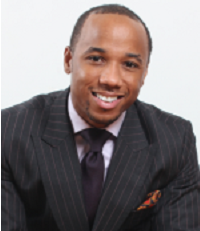 CHRISTOPHER T. DEWDNEY
Certified Financial Planner
DWL Financial

Christopher Dewdney is no stranger to seeing his name in print – and not just for his financial acumen. Selected as one of Life Health Professional's top 30 advisors in 2015, Dewdney more recently appeared in the December 2015 issue of the men's lifestyle magazine Sharp.

A quick glance over Dewdney's resume reveals many interests and areas of specialty. He has worked as a wealth and risk advisor for DWL Financial Services since 2007, but that hasn't precluded him from branching out into many different fields. He is a committee member with the Marc Santi Foundation and has sat on the research board at St. Michael's Hospital in Toronto for eight years. He's also served as a board member of the Toronto chapter of Advocis.

Music is another passion of Dewdney's, as is working with Toronto's youth, which made him an ideal choice to become treasurer of the Young Leadership Council of the Toronto Symphony Orchestra.