Nick Bakish Financial Planner Investor's Group Montreal, Que.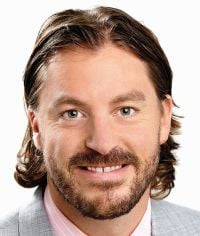 Nick Bakish
Financial Planner
Investor's Group
Montreal, Que.

AGE: 35
YEARS IN THE BUSINESS: 12

Why a Young Gun?

Working at Investors Group, Bakish — one of the WP Top 50 financial advisors in Canada — has successfully based his practice on a philosophy of attentive client-service. The impressive growth of the business over so short a period of time is the result of Bakish having pulled together the right team to ensure client needs in every aspect and stage of life are met.

Milestones for 2013 and goals for 2014

One of my milestones for 2013/2014 was being recognized as Wealth Professional's Top 50 Financial Advisors in Canada. Another milestone, was qualifying as a court of the table for the million dollar round table in the world of insurance. In our company we finished in the top 90 per cent. Most importantly, in 2013 we strived successfully to obtain many testimonials from our clients from all professional fields and these kind words have helped my team and I grow while being recognized for the hard work we put in every day. In 2014, our goals are to continue on this trajectory.

What are the greatest challenges in the industry, and what needs to change?

One of the greatest challenges in the industry is the reputation of advisors in the financial industry. When there is a dishonest advisor who gains national media attention there is a direct domino effect on all other advisors and the financial field in general. The small percentage of advisors who are dishonest create a bad name for the financial field where the majority of our business is based on trust and in turn damages relationships with prospects. This was all compounded by the financial crisis in 2008. Therein lies an opportunity to explain to clients the reality behind the headlines and keep them on track.

Another challenge is the reality of different designations and licenses from province to province, which has an impact on costs, compliance measures and affects consultants and consumers alike. Instead we should be focusing on one uniform body of regulation to eliminate confusion and unnecessary additional costs.

Go back to Wealth Professional Canada's Young Guns 2014 list.