Cathy Duval Vice-President National Bank Financial-Wealth Management, Montreal, Que.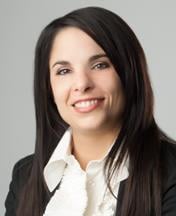 Cathy Duval
Vice-President
National Bank Financial-Wealth Management, Montreal, Que.

AGE: 34
YEARS IN THE BUSINESS: 8

Why a Young Gun?

It may be hard to find a more fitting candidate for recognition as a young Wealth Professional than Cathy Duval. Her passion for this business was ignited at the tender age of 9 when she was given two stock certificates – which she still owns today, a quarter of a century later. Duval started her career in financial services at age 17 as a bank teller. While working full time, she devoted her evenings to passing her Canadian Securities course, then completing a BBA and a financial planning diploma, and ultimately earning her CFA designation.

Duval joined NBF Wealth Management and became an Investment Advisor in 2006. In her first year, she won the Rookie of the Year award for her region and, in 2013, was awarded the ultimate honour: Investment Advisor of the Year. Over this eight-year period, she was nominated no less than three times for her region's Best Asset Growth award, and has qualified for NBF's President's Club three times.

Based on her qualifications and compliance record, Duval earned the accreditation of Portfolio Manager, and today more than 9 out of 10 of Duval's clients have given her discretionary mandates to manage their financial assets. She is also well advanced in the process of transitioning her practice from pure investment management to a broader wealth management offering. Her passion, professionalism, integrity and dedication distinguish Duval as one of our industry's Young Guns.

Personal milestones for 2013 and goals for 2014

Last year marked the second anniversary of Duval's accreditation as portfolio manager, and she had set ambitious targets in terms of the percentage of her book she had managed to convert to discretionary asset management mandates. She estimates that by year-end, 92 per cent of her clients were dealing with her on a discretionary basis – so, we can say "Mission Accomplished."

Her goal for 2014 is to continue migrating from pure investment management to wealth management by broadening her offering to include financial and estate planning, cash management and risk protection. That business transition, she figures, will take another two years to fully complete, but her objective is to take a major step forward during 2014.

The greatest challenges in the industry faces, and what needs to change

Duval is pointing to the challenge on getting clients to understand how they pay for services, how much they actually pay and what they actually get in return. As an industry, we are not very transparent when it comes to costs and compensation, she says. And compounding the problem, many advisors do not do a very good job of communicating all of the value that clients derive from their advice-based relationships – leaving many clients with the impression of being under-serviced.

Adopting a fee-based model helps (Duval's book is virtually 100 per cent fee-based), but doesn't fully solve the problem because of products with imbedded fees, new issue commissions, FX charges and inventory spreads. Providing clients with a written service-level agreement from the outset goes a long way towards managing client expectations and explaining all of the advice and services that their advisors deliver.

Duval thinks that CRM 2 will provide the answer for these challenges by creating a level playing field with the ultimate beneficiaries being the investing public. Post CRM 2, in order to survive and thrive, advisors will have to deliver value commensurate with what their clients pay ... which, she says, is just the way it should be.

What advice would you give the young advisor just entering the industry?

First, Duval would invite potential new entrants to think very carefully about whether they are making the right choice. One of the unfortunate realities of this business is its very high attrition rate in the early years. Success only comes to motivated self-starters who have good people skills and are prepared to work very, very hard (Duval started out working 90 hours a week, making a minimum of 100 cold calls a day...). Second, you have to be prepared to give – successful advisors are constantly giving something to their clients, even when there doesn't seem to be much coming back in return. Third, don't let yourself get discouraged by the roadblocks and setbacks. Initially, just as we encourage our clients to invest for the long term, advisors must constantly be sowing new fields.

Go back to Wealth Professional Canada's Young Guns 2014 list.