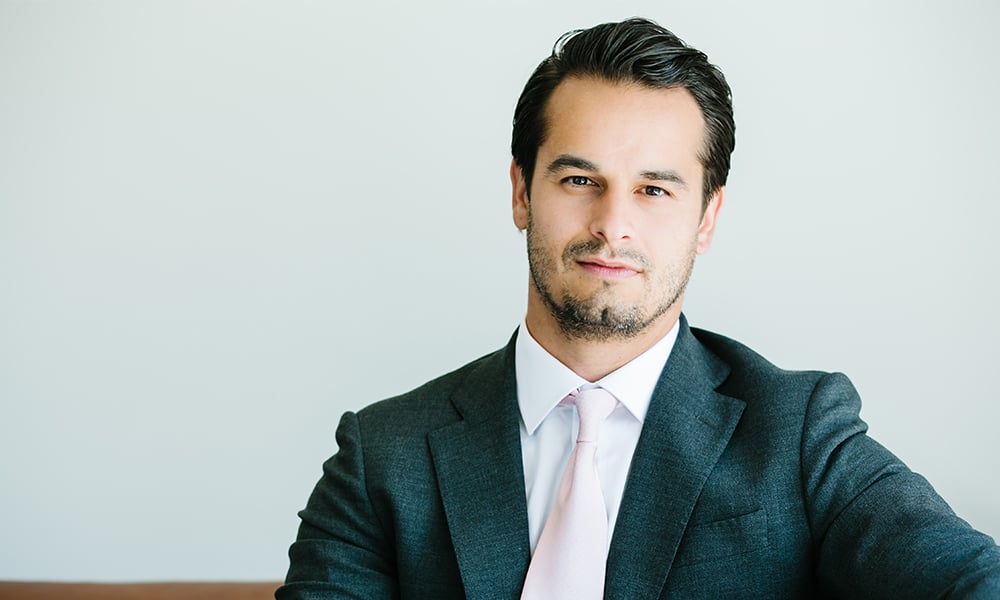 Investment advisor
Zagari, Simpson Wealth Management/Mandeville Private Client
Age: 33
Years in the industry: 5
Being nominated for the Young Achievers Award at the 2020 Wealth Professional Awards isn't the only recognition Steven Furtado has received. In 2019, he was also a finalist for the Rising Star Award at the WP Awards and was named the Knowledge Bureau's Distinguished Advisor of the Year. Yet for Furtado, success is measured in his interactions with clients. "I think every advisor would agree with me when I say my greatest success has been every client who has thanked me for playing a key role in helping them achieve their own personal, professional and financial goals," he says.
Furtado traces his interest in the industry to his childhood. "Investing and money management was a priority ingrained in me at a young age thanks to my parents, who came to Canada in the 1970s with very little," he says. "My passion for entrepreneurship and investing continued to grow as I spent nearly 15 years working and operating our family business."
Today, nurturing his entrepreneurial spirit is one of Furtado's primary motivators. "I am an entrepreneur at heart, and I am exactly where I want to be," he says. "This career has given me the opportunity to co-invest alongside my clients in their goals, allowing me to invest my time and my ideas into their plans, their goals and their success. I want to continue having the privilege to build a business based on helping clients build theirs."