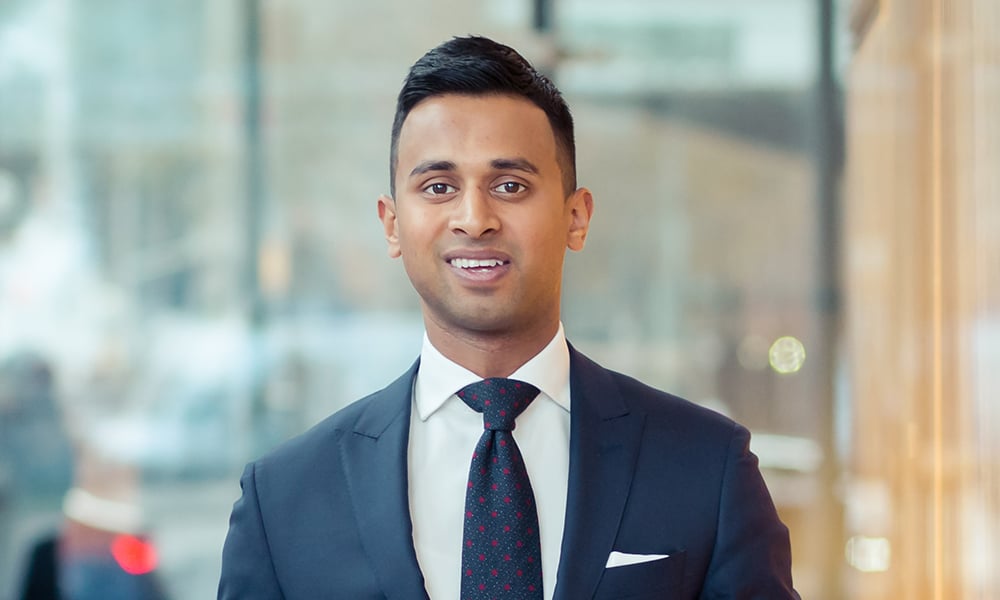 Director, wealth sales
Sun Life Global Investments
Age: 31
Years in the industry: 6
Michael Katugampola has always been intrigued by the idea of taking a complex subject, fully understanding it, and then simplifying and contextualizing it for others. Today, as director of wealth sales for Sun Life Global Investments, that's a key part of Katugampola's job.
While Katugampola has achieved immense success on the sales side of the industry, he says his greatest career highlight was being willing to take a big risk. "Taking a leap of faith to move across the country and follow my dream job in our industry is my greatest success," he says. "It's amazing what you can achieve by pushing yourself outside of your comfort zone."
Katugampola urges other young people entering the industry to take some time to find their calling. "The biggest challenge is finding a role within this space which is the right fit for you," he says. "It wasn't easy, but I had a very honest conversation with myself about my strengths and weaknesses. Under that mindset, I strived to explore opportunities in which I believed I could make the most impact."
Now he hopes to keep making an impact as his career progresses. "My primary goal is to continue to support and partner with other like-minded financial professionals across the country who are ultimately looking to leave a positive and lasting impact on the financial well-being of Canadians," he says.