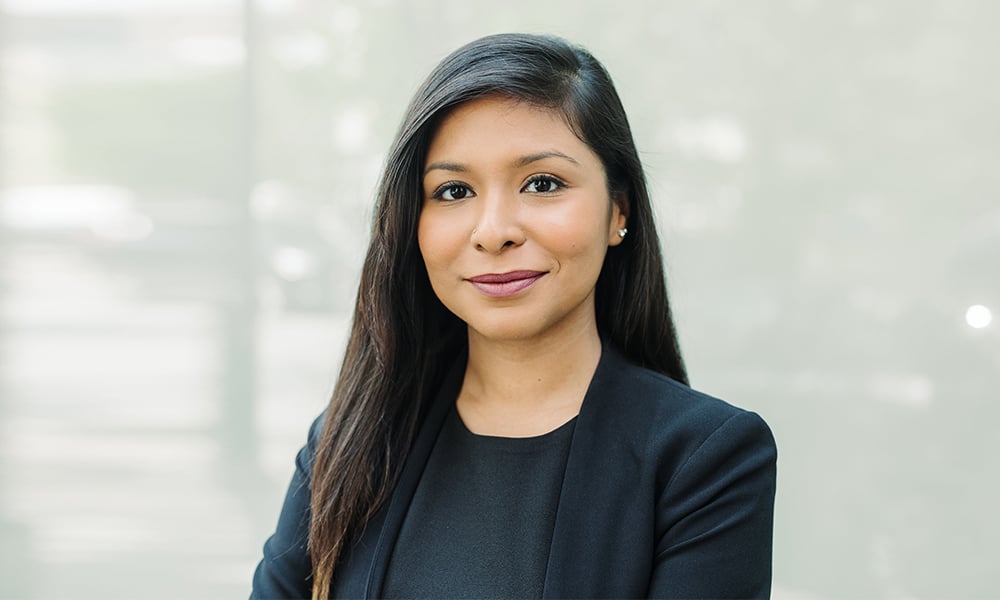 Head of research and portfolio manager
T.E. Wealth/CWB Private Investment Counsel
Age: 30
Years in the industry: 8
Lubaba Rukhsana's longstanding interest in capital markets drove her to obtain a business degree with a focus in finance, along with a CFA designation in 2016, which facilitated her transition into a portfolio manager role. Yet Rukhsana says her true motivation for entering wealth management goes beyond the numbers.
"Although I am fascinated by how the markets work and market influences, I also care deeply about people, and helping others is really important to me," she says. "Now that I am in the role of portfolio manager, I have come to realize that being able to use my knowledge while helping my clients is the perfect career choice for me."
There are several qualities Rukhsana believes advisors must have to find success. "To be a successful wealth industry professional, one needs to be intrinsically motivated, able to genuinely empathize with clients and care deeply about their financial success," she says.
Moving forward, Rukhsana says she'll continue to follow that model as she takes on more clients. "Having transitioned to the portfolio manager role, I would like to continue to build my client base, develop even stronger relationships with my clients and continue striving to service them to the best of my abilities," she says.