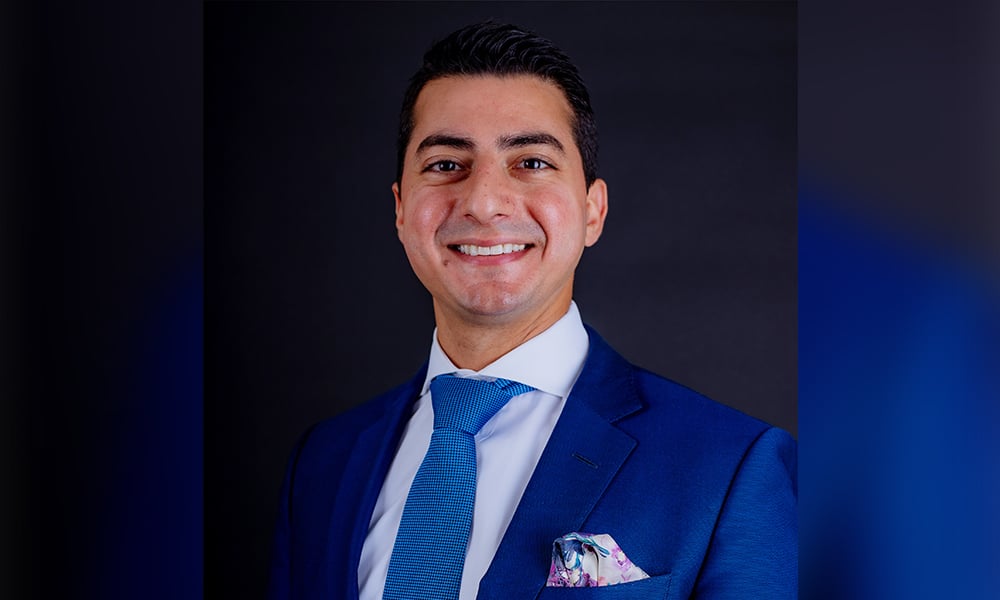 Investment advisor and insurance advisor
Nour Private Wealth
Age: 31
Years in the industry: 7
Karl Nour began his career in wealth management after following his older brother, Elie, into the business in 2013 and moved with him when Nour Private Wealth was relaunched as a fully independent firm in 2018. "I joined the industry under the guidance and mentorship of my older brother, who is an extremely successful advisor," Nour says. "I was inspired by his dedication to his clients' overall happiness and experience."
At just 31, Nour has already been recognized multiple times for his performance in the industry. In 2019, he cracked the Wealth Professional Top 50 Advisors list, coming in at number 46. Later that year, he was a finalist for Young Gun of the Year at the Wealth Professional Awards. Yet Nour says his biggest highlight has been his ability to polish his skills during a period of transition.
"One thing that I am proud of was the ability to grow my skill set and practice while overcoming all the obstacles of moving from Montreal to Oakville," he says. "We operated from four different offices in a year and a half until finally settling in our current office. The greatest success so far is attributed to launching our independent dealership in September 2018."
For Nour, hard work, determination, persistence, humbleness, and the ability to accept constructive criticism and learn from mistakes are all vital qualities for success in this industry. He also puts a high priority on continuing education – he's currently working on completing his CIM and has his sights set on earning his CFP in 2021.