Wealth Professional Awards shift to a two-day digital event to celebrate the best in the wealth management industry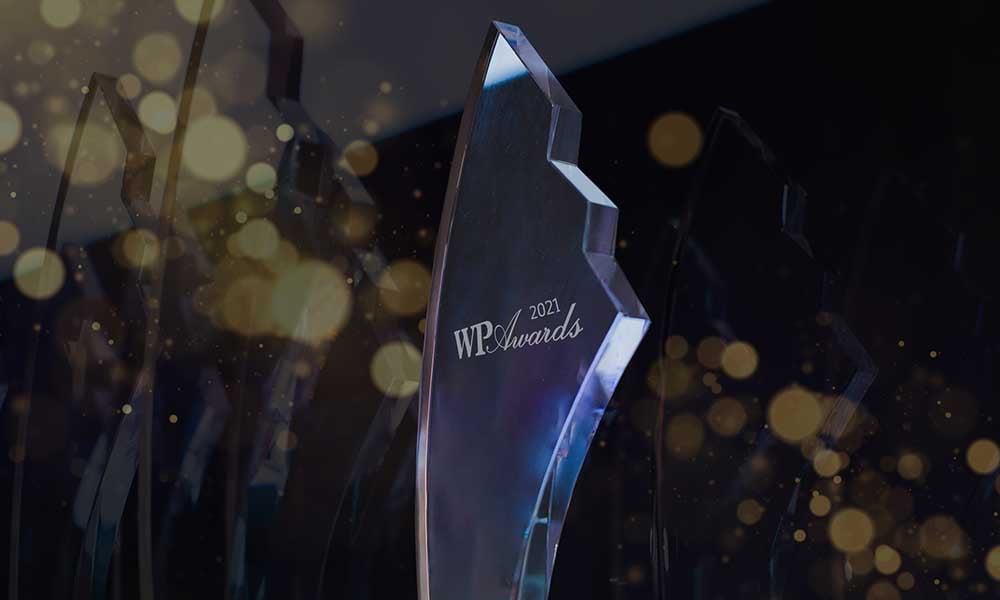 In early June, the Wealth Professional Awards recognized the industry's best during a two-day virtual event that featured not only award announcements, but also panel discussions with the various finalists. Hosted by CBC's Suhana Meharchand, the event featured a total of 23 awards being handed out to deserving financial advisors, brokerages, fund providers, BDMs and service providers.
Read on to find out more about all the winners and excellence awardees at the 2021 Wealth Professional Awards. Key Media and Wealth Professional would like to congratulate all of this year's winners and nominees, who truly exemplify excellence in the Canadian wealth management and financial advice profession.
METHODOLOGY
Nominations
Nominations were solicited and received from a wide range of wealth professionals and organizations from across Canada, including financial advisors, brokerages, BDMs, fund providers and service providers. Nominations were open from December 3, 2020 to February 26, 2021 and were free of charge. Nominators were asked to provide the nominee's contact details and a brief reason for the nomination.
Research
The Wealth Professional Awards team conducted research and drew on knowledge and information gained through Wealth Professional magazine to supplement the nominations received and to ensure that no one deserving of recognition was missed.
Finalists
Once all nominations were considered and research was complete, finalists were selected in each category (except for the Lifetime Achievement Award) and notified. All finalists were then invited to complete a detailed submission that addressed the category criteria in more detail. That submission remained confidential unless marked and was not shared with any third parties other than the judges. Finalists were announced in March 2021 on the event website and promoted in WP and online channels.
Judging
All finalist submissions were forwarded to an independent judging panel composed of investment industry leaders and senior representatives. The panel will be assessed and voted for their winners in each category according to the relevant criteria. Any judge with a conflict of interest in a category recused themselves from judging that category.
Winners
Using a simple points system to aggregate the judges' votes, the WP Awards team identified the finalists with the top scores in each category. The winners were announced at the virtual WP Awards show on June 2-3, 2021.
Here are the winners of Wealth Professional Awards 2021:
Lifetime Achievement in the Financial Planning Industry
Winner: Jos Schmitt - Co-Founder, President & CEO of the NEO Group of Companies
BDM/Wholesaler of the Year
Winner: Alain Desbiens - BMO Global Asset Management
CEO of the Year
Winner: Lisa Lake Langley - Emerge Canada
Digital Innovator of the Year
Winner: AGF Management
Employer Of Choice
Winner: AGF Management
ETF Champion of the Year
Winner: Pat Dunwoody - Canadian ETF Association
Fund Provider of the Year
Winner: Horizons ETFs
The Advocis Award for Young Achiever of The Year
Winner: Amy Tang - Desjardins Financial Security Independent Network
The AGF Award for Engagement, Loyalty & Client Care
Winner: TWM Group (iA Private Wealth)
Excellence Awardee: Carte Wealth Management Inc.
The Avenue Living Asset Management Award for Portfolio/Discretionary Manager of the Year
Winner: Jennifer Black - Access Private Wealth & Mandeville Private Client
The CI Global Asset Management Award for Multi-Service Advisory Team of the Year
Winner: The Rosedale Family Office - Wellington-Altus Private Wealth
The CMI Mortgage Investments Award for Advisory Team of the Year (Fewer than 10 Staff)
Winner: The Racine-Marcotte Advisory Group at RBC Wealth Management Dominion Securities
The Edward Jones Award for Excellence in Philanthropy and Community Service
Winner: Joshua Lane - Kaspardlov & Associates
Excellence Awardee: Michelle Hastick-Cowell – Mandeville Private Client Inc.
The Equitable Bank Award for Multi-Office Advisor Network/Brokerage of the Year
Winner: Assante Wealth Management
The Franklin Templeton Award for Advisory Team of the Year (10 Staff or More)
Winner: Northland Wealth Management
The Harvest Portfolios Award for Female Trailblazer of the Year
Winner: Jackie Porter - Carte Wealth Management (Team Jackie Porter)
The ICM Asset Management Award for Advisor of the Year – Alternative Investments
Winner: Francis Sabourin - Richardson Wealth
The IFSE Institute Award for Financial Literacy Champion
Winner: Elizabeth Naumovski - Caldwell Securities
The Mandeville Private Client Award for Canadian Advisor of the Year
Winner: Karen Ikeda - Nicola Wealth
The NEI Investments Award for Advisor of the Year - Responsible Investments
Winner: An-Lap Vo-Dignard - The Vo-Dignard Provost Group (« VP » Group)
The Nour Private Wealth Award for Rising Star Advisor of the Year
Winner: Brandt Butt – Endeavour Wealth Management (iA Private Wealth)
The TMX Group Award for Best Active Manager – Exchange-Traded Derivatives
Winner: Jillian Bryan - TD Wealth Private Investment Advice
The WP Readers' Choice Award for Service Provider of the Year
Winner: NaviPlan by Investcloud