Brendan Caldwell of Caldwell Securities is part of Wealth Professional Canada' Outstanding Portfolio Managers 2018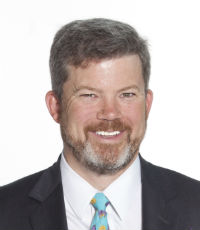 Firm: Caldwell Securities
Position: President and CEO
Years in wealth management: 25
Years as a portfolio manager: 23
Certifications: CFA, CSI
As president and CEO of Caldwell Securities, it is Brendan Caldwell's belief that investing should never be parochial. When searching for the right companies to fit his strategies, he doesn't limit himself.
"We look at the whole portfolio, not in terms of having so much in Canada or the US, but where are the best value opportunities, regardless of what countries they are in," he says.
At the moment, many of those opportunities are in emerging markets – and one nation in particular.
"The most exciting area we are investing in is India," he says. "For the last decade, we have had a significant investment in the Bombay stock exchange, and if we are famous for anything, it is holding positions in stock exchanges around the world."
While good investing means not being led by your emotions, Caldwell is clearly passionate about what stock markets have meant for the world.
"Having an effective stock exchange is the single best mechanism the world has ever come up with for developing a middle class," he says. "It is a profoundly democratic institution that allows for the free expression of money. It allows for entrepreneurs with great ideas to match up with capital that wants to participate. And if you have a functioning stock market, you are able to mitigate any sort of resentment amongst people for wealth creation because they are able to participate."
That feeling of inclusiveness is vital for social cohesion and another reason why Caldwell favours India right now.
"People talk about China, but India is a democracy with a free press and rule of law," he says. "I have gone a couple of times over the last few years, and it is such a remarkable country that I believe will be the most interesting story of the 21st century."
With a population of 1.3 billion, India is the world's sixth largest economy, but its progress in recent years hasn't come easy. However, Caldwell says the current government has largely been successful with its reform agenda.
"For the last decade, we have had a significant investment in the Bombay stock exchange, and if we are famous for anything, it is holding positions in stock exchanges around the world"
"There are a number of structural issues in India – the amount of bureaucracy and red tape – and corruption was one of the reasons that Prime Minister Modi was elected," he says. "A populist and somewhat polarizing figure, he has actually delivered on his promises to deal with corruption. The Bombay stock exchange becoming a public company was only able to happen after a Modi victory."
Closer to home, Caldwell has been keeping a close eye on disruption in the tech space, which is impacting his Canadian and US strategies. Blockchain has become a real focus over the past year, which will continue for the foreseeable future.
"One of our portfolio managers, Dr. James Thorne, has been talking about the Internet of Things and Internet of Value for well over a year now, which doesn't seem like a long time, but in terms of blockchain investing, it is. It took about six months for anybody to recognize what he was talking about, and then in the fourth quarter of last year, everything took off."
Tech stocks have taken a hit over the past few months, but Caldwell believes this is a mere blip when it comes to the long-term prospects of the companies that can monetize blockchain technology in the coming decades.
"It has had a bit of a pullback, but the underlying point is that over the next 20 years, we are going to see a complete change in how we make transactions," he says. "I think it will touch everything. We have a significant investment in a property company called Real Matters ... many counties in the US still have all their records of microfiche."