Rabbie Gill has built his investment strategy around an analytical view of the business cycle and how it affects asset classes and sectors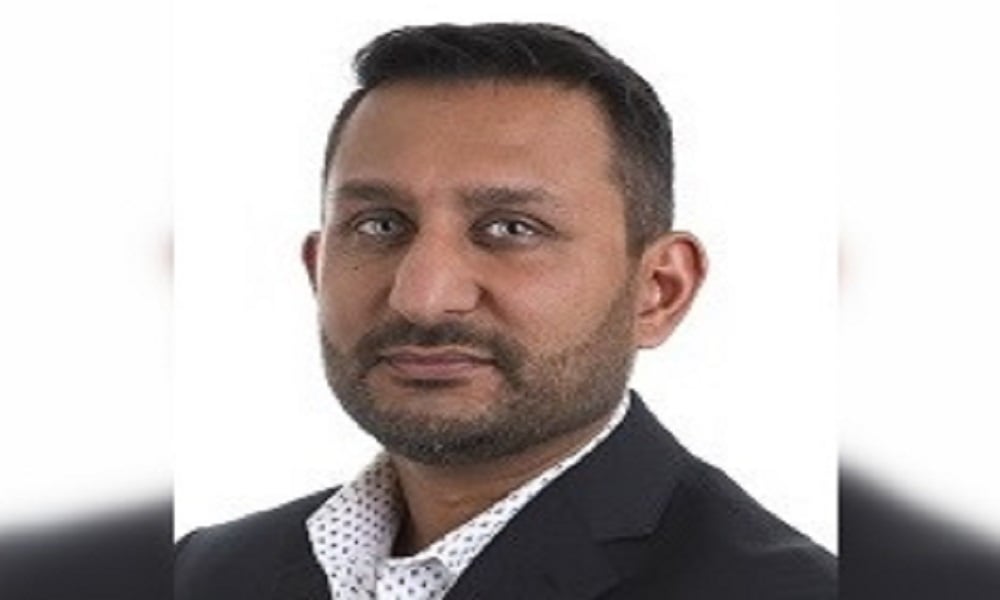 Name: Rabbie Gill
Title: Portfolio manager
Practice: Fieldhouse Capital Management
Location: Vancouver, BC
Years in the industry: 16
Certifications: CFA
Rabbie Gill of Fieldhouse Capital Management might have one of the most unique backgrounds of a portfolio manager. After entering the industry in corporate finance and then becoming a research analyst, Gill worked on the regulatory side before making the move to wealth management. The combination of these experiences has allowed Gill to evolve his own investment and portfolio construction strategy, which has a heavy emphasis on analyzing the business cycle.
"My philosophy started as a fundamental analyst, breaking down financial statements and assessing value," he says. "Over time, as I evolved into the fixed income side, I became more interested in macro and looking at the business cycle. My investment process is anchored around the business cycle and macro events – a lot of people overlook the importance of macro. I take a look at the phasing of the cycle, how it impacts asset classes and sectors, and where the opportunity is."
While Gill's style is centred around active management, he doesn't focus on a single investment idea or structure, but rather the process around the cycle and how he can position portfolios for the best risk/return ratio. He explains how his past experiences have shaped his current philosophy.
"Over time I started to understand the cause of these [market] movements and broke it down into timeframes to see if I could dissect asset class movements," he says. "I've learned that if you understand where you are in the business cycle, it gives you information to look at the price basis of different asset classes. It is a process evolving over time, and as you get more info, you do more of what works."
While his analysis background has helped Gill shape his philosophy, his regulatory insights have helped him navigate investments and communicate with clients.
"I've learned that if you understand where you are in the business cycle, it gives you information to look at the price basis of different asset classes"
"It gave me experience on how to identify red flags with investments, investment management themes or financial numbers with the story that was being marketed around a company," he says. "It was invaluable – it's hard to learn that from a textbook or lecture. I also understand the thought process and position of the regulators towards the investment process, which I think is value added and helps me communicate with end clients."
Given his strategy of breaking down the business cycle, Gill sees the current volatility in the market as an opportunity. "For my process, volatility is a positive thing because it gives you the opportunity to take profits or get a better entry point from a higherprobability, lower-risk perspective," he says. "If you break down the business cycle, there is the up portion where there are opportunities, and you can have the 'buy the dip' mentality. As you roll over, you want to adjust your exposure to defensive assets. Volatility is a key function of what allows my process to be successful over the long term."
At the core of this process is active management. Gill says that in light of the evolving nature of the markets, a disconnect among investors on understanding the timeframe they're investing in, heightened volatility, and central banks using monetary policy to exacerbate the length of the business cycle, having active management throughout is crucial.
In his nearly two decades in the industry, Gill has observed many changes, but one that stands out is a sense of complacency among some portfolio managers in this long- running bull market. "Every time they think things are getting bad and they position for downside, there is a quick move and it snaps back," he says, "and I think that has created a sense of complacency."
The bigger challenge, however, is investors' outlook. "Many look at what has happened in the last five, 10 or 15 years and think it is going to happen going forward," he says. "Yet we are in a state of flux with the business cycle. It becomes harder to have clients understand that you have a process that is repeatable and get them to be proactive rather than reactive."
While his process has led to success, Gill believes having a good strategy is only one element of quality portfolio management.
"You need to be an individual who is objective, analytical and who doesn't get tied down by the cognitive bias that we have as humans," he says. "You are really a risk manager, more than necessarily trying to outperform or be a great stock picker. It comes down to preservation of capital and understanding how not losing is really winning over the long term. You need to be willing to understand where you may be wrong and how to manage that effectively."