James Gauthier has embraced building portfolios with ETFs for the long term, focusing on the right asset mix and risk tolerance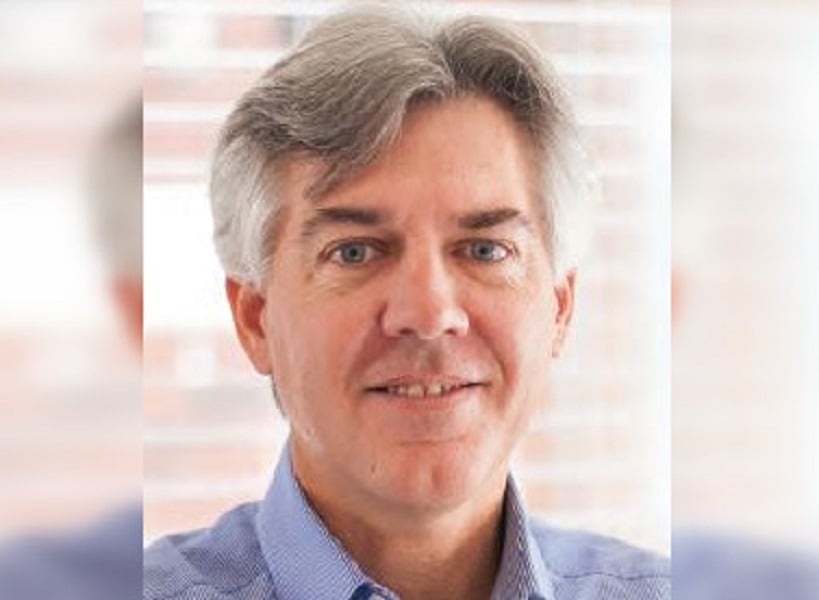 Name: James Gauthier
Title: Chief investment officer and portfolio manager
Firm: Justwealth
Location: Toronto, ON
Years in the industry: 23
Certifications: CFA
James Gauthier, chief investment officer at Justwealth, has seen the wealth management industry transform before his eyes – and at the centre of that transformation has been the emergence of ETFs.
"I remember when there were no ETFs and then when the first one launched in Canada," he says. "The number of providers and ETFs has exploded. This product wasn't available years ago, but now it is a good choice for investors because it is low-cost and it works."
In the industry since the mid-1990s, Gauthier started as an actuary for Mercer, but soon moved over to the investment counselling side, working with pensions and endowments. After completing his CFA certification, he spent time at a couple of the big banks before starting Justwealth, a digital wealth management platform that relies on ETF investing as a cornerstone.
"My philosophy is very long-term and goals-based," he says. "It's not just about reaching a certain return; it's about satisfying objectives, whether that's income, growth of capital or increasing capital within the client's specific risk tolerance. We look at what the objective is, what the risk tolerance is and match it with a portfolio.
"We try not to get too excited over things like thematics and fads because they can die in the short term. We identify long-term strategies and stick to them"
"Our process has three levels," he continues. "The first is asset allocation, taking a long-term view that is 10 or more years out and deciding on the right mix of asset classes. Then we look for the appropriate ETFs. We use them exclusively and screen the universe of North American ETFs to find the best candidates. Finally, we monitor and make sure the portfolios perform as expected and keep up with the ETF industry for new launches."
There's certainly been no shortage of new products – as of the end of July, the ETF industry had reached 721 funds and 37 providers – but Gauthier stresses that it's important not to get distracted.
"We try not to get too excited over things like thematics and fads because they can die in the short term," he says. "We identify long-term strategies and stick to them."
However, Gauthier and his team do keep an eye out for opportunities when there are rule changes or when new products offer exposure in a more efficient way.
"When companies innovate, it forces us to re-examine and re-evaluate the portfolio," he says. "If something new is constructed and it provides better access to an asset class or is a better structure on a process, and if it fits, we will implement it. An example of this is in our tax-efficient portfolios that aim to offer the maximum after-tax return. Years ago, we liked a discount bond ETF because it was taxed more favourably, but when we looked at the underlying holdings, there were only six bonds in the ETF, so we didn't feel it was well diversified. A year later, there were 50 bonds in it and it was more diversified, so we added it to portfolios."
Gauthier's team currently uses 47 different ETFs to construct portfolios. While some of these employ a smart beta or active strategy, those account for relatively small portions of the allocation because of their relative expense.
In addition to the emergence of ETFs, Gauthier has witnessed many other industry shifts, but he says some things haven't changed. "Communication and building strong relationships with clients remain an important part of being a portfolio manager."
In that regard, Gauthier identifies managing client expectations and maintaining an appropriate level of communication as his biggest challenges.
"Behavioural finance is something I am fascinated by – the notion of why people make bad decisions with their finances," he says. "It comes down to two things: panic selling and momentum buying. That's not a smart way to do it. You need to have a long-term approach that aligns with objectives within a risk tolerance. We deal with a wide range of clients, so it is important to listen to their individual objectives, translate that into action and communicate it back to them. Also, to mitigate potential for disappointment, it is important to be truthful and let them know what the reasonable expectations are, but also the downside risk – don't just tell them what they want to hear."
BUSINESS CONTACT DETAILS:
Company name: Justwealth Financial Inc
Head office address: 1801-1 Yonge Street, Toronto, Ontario, M5E1W7
Telephone no.: 1.866.407.5878
Website: www.justwealth.com