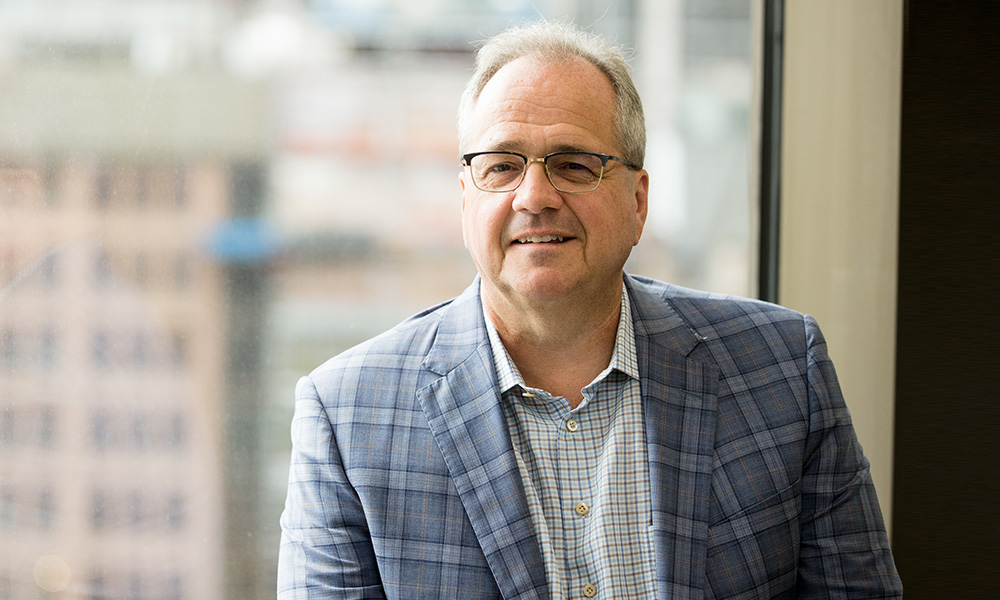 President
FIDELITY INVESTMENTS CANADA
Fidelity Investments Canada continues to be a major player in the Canadian mutual fund space, but under the leadership of Rob Strickland, the company is expanding into new areas. In October 2020, the company had approximately $153.4 billion in assets from 229 funds and 31 ETFs. Its ETF business is now at $2.4 billion and saw a one-year growth rate of 83.2% in 2020. Fidelity has carved out a niche in the space by focusing on aspects like active management, asset allocation and factor investing.
"As the ETF industry evolved, we saw opportunities to bring other approaches, even in the active range, so we knew there was a role for us," Strickland told WP last year. "We felt we brought expertise in two areas: star managers and sophistication in asset allocation."
While Fidelity might have its sights set on building its presence in the ETF industry, it hasn't forgotten mutual funds. Fidelity continues to be recognized for its mutual funds, winning 19 FundGrade A+ Awards and 13 Lipper Awards in 2020.