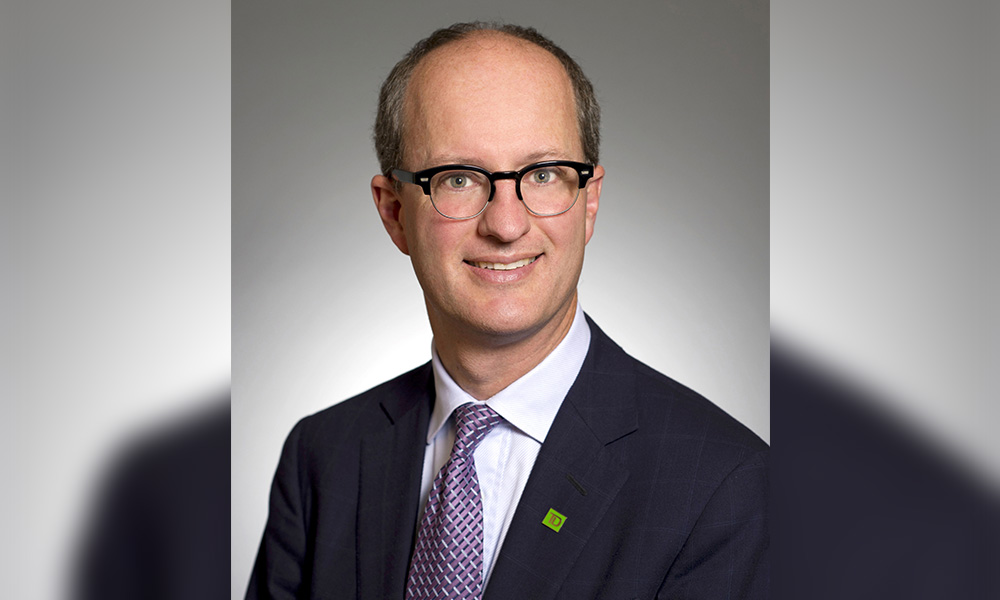 CEO
TD Asset Management
Bruce Cooper has been CEO of TD Asset Management since 2016. A division of one of Canada's largest banks, TDAM manages more than $394 billion in assets as of December 31. While the majority of that ($132.7 billion) is on the mutual fund side, TDAM has been busy growing its ETF business and, as of March 31, was up to 22 ETFs and $1.6 billion in AUM. TDAM has seen its ETF AUM expand by a whopping 876% over the last year – more than any other ETF provider in Canada.
"Building our ETF complex is one of the key growth initiatives at TDAM," Cooper told WP last year. "We are looking to build a suite of 30 to 40 ETFs. Our goal is to embed our core investment capabilities in our ETFs."
TDAM's funds continue to be recognized for their performance, too. Eight TDAM funds were honoured at Fundata FundGrade A+ Awards in January, and six TDAM funds won Lipper Awards in 2019, along with the group award for the equity asset class.