Roy Gori of Manulife is part of this year's Wealth Professional Canada's Hot List.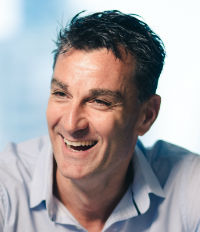 President and CEO
MANULIFE
Since succeeding Donald Guloien as head of Manulife last October, Roy Gori has been frank about what he wants to see from the firm heading forward. Having built his reputation leading the firm's Asian operation, Gori believes the insurance industry in Canada is behind the times when it comes to digital capabilities. It's his goal, therefore, to ensure that Manulife is driving change and leading innovation in the space – so advisors can expect to see more products like its Manulife Mobile offering coming to market in the near future.
Given his background, it's not surprising that Gori is also pushing for further expansion in the Asian market. This will mean bringing Manulife's other Asian operations up to the scale of its two dominant markets in the region: Japan and Hong Kong.