Robert Dumas and Sun Life Financial Quebec is part of this year's Wealth Professional Canada's Hot List.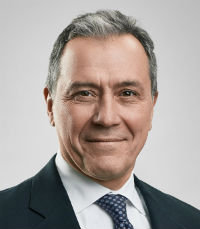 President and CEO
SUN LIFE FINANCIAL QUEBEC
Recently named Financial Person of the Year in Quebec by Finance et Investissement, Robert Dumas has been instrumental in leading Sun Life's growth in the province. As president and CEO, a role he has occupied since 2014, Dumas oversees Sun Life's various business interests in Quebec. That extends past the firm's life and health insurance products into its growing wealth management segment, as he explained when receiving his award in February.
"I want to accept this on behalf of the entire Sun Life Financial Quebec team, who have worked so hard on making our company shine throughout the province," he said. "Thanks to them, we are helping our clients achieve lifetime financial security and live healthier lives."