Paul Desmaris Jr. of Power Corporation of Canada is part of this year's Wealth Professional Canada's Hot List.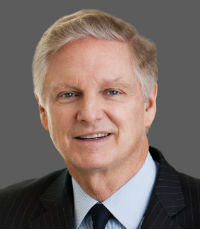 Chairman and co-CEO
POWER CORPORATION OF CANADA
With 37 years at Power Corporation to his name, Paul Desmaris Jr. remains as involved as ever with the family business. Alongside brother Andre, Desmaris continues to expand the Power brand, which includes Power Financial, Great-West Lifeco, London Life, Canada Life, Putnam Investments, IGM Financial, Investors Group and Mackenzie Investments.
It's an impressive lineup already, but Desmaris is always open to new opportunities, including a move into private credit earlier this year. Power Corp.'s Sagard Credit Partners LP fund aims to raise a total of US$500 million by the end of the year to lend to family companies and smaller public firms, and is further proof of the company's commitment to pursuing new business lines.