Joe Oliver of Echelon Wealth Partners is part of this year's Wealth Professional Canada's Hot List.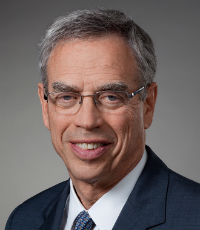 Chairman
ECHELON WEALTH PARTNERS
After years in the political arena, Joe Oliver returned to Bay Street last summer as chairman of Echelon Wealth Partners. With more than $4 billion in assets under administration, the Toronto-based firm wants to become one of Canada's leading independent advisory names, and Oliver's presence is a sure sign of that ambition. A finance minister under the Harper administration, he brings decades of investment experience in financial services and will help shape regulatory policy at Echelon. More recently, Oliver made headlines after announcing he was joining Israeli-Canadian medical cannabis startup PlantExt.