Jennifer Reynolds of Toronto Financial Services Alliance is part of this year's Wealth Professional Canada's Hot List.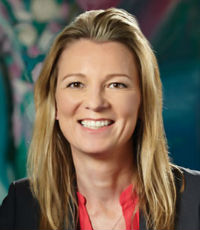 CEO
TORONTO FINANCIAL SERVICES ALLIANCE
Over the last decade, Toronto has emerged as one of the globe's main financial centres – Global Financial Centres rated the city seventh in its most recent index, making it second in North America behind only New York. As head of the Toronto Financial Services Alliance [TFSA], Jennifer Reynolds has been tasked with ensuring that Toronto maintains that growth in the coming years. Taking on the CEO role last summer after heading the Women in Capital Markets group, Reynolds believes Toronto's status as a global financial hub rests on its ability to attract the best talent, which will be a priority for the TFSA under her leadership.