Jeff Gans of Purpose Advisor Solutions is part of this year's Wealth Professional Canada's Hot List.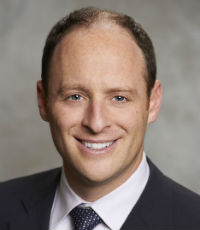 CEO
PURPOSE ADVISOR SOLUTIONS
After six years at TD Wealth, the allure of a new challenge with one of the industry's emerging forces proved too much for Jeff Gans to ignore. Purpose Investments has developed a reputation as an innovator in the investment space and now manages $4.9 billion in assets. The firm's recent progress was reflected when it opened the market at the TSX in April with the launch of three new ETFs.
Gans' role at Purpose will be leading Advisor Solutions, a job he is well suited for. In his previous position with TD Wealth Private Investment Advice, he managed close to 1,100 investment advisors; prior to that, he spent eight years leading advisor acquisitions and business development for US financial planning firm Ameriprise Financial Services.