Jean-Philippe Lemay of Fiera Capital is part of this year's Wealth Professional Canada's Hot List.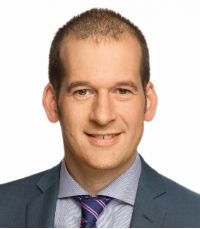 President and CEO, Canadian division
FIERA CAPITAL
One year ago, Jean-Philippe Lemay was appointed president and COO of Fiera Capital's Canadian division – and it's been a busy year as the firm continues to expand its asset management business. In March, Lemay announced the acquisition of CGOV Asset Management, which brings another $5.3 billion in AUM under the Fiera Capital umbrella.
"With a solid base in Ontario and Western Canada, the critical mass gained as a result of the transaction allows Fiera Capital to be a competitive force in the highly attractive high-net-worth segment across Canada," Lemay said at the time.