Doug Guzman of RBC Wealth Manageement and RBC Insurance is part of this year's Wealth Professional Canada's Hot List.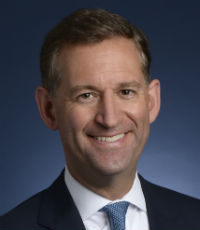 Group head
RBC WEALTH MANAGEMENT AND RBC INSURANCE
As group head of RBC Wealth Management and RBC Insurance, Doug Guzman has many different business lines under his remit. In addition, as a member of RBC's Group Executive, he is responsible for charting strategic direction for Canada's largest bank. Part of that strategic direction involves ensuring that RBC remains at the forefront of digital innovation in the industry, so Guzman was delighted to see RBC's Advisor's Virtual Assistant [AVA] application and Money in Motion initiative recognized at both the Global Private Banking Awards and the Private Banker International Global Wealth Awards last year.