Christopher May of CFA Societies Canada is part of this year's Wealth Professional Canada's Hot List.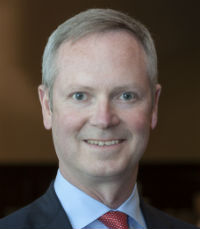 Managing director
CFA SOCIETIES CANADA
Last December, the newly formed CFA Societies Canada elected Christopher May as its managing director. In doing so, it selected someone with years of leadership experience, including a recent stint as director of government affairs for the Chartered Professional Accountants of Ontario. May's remit is to ensure that CFA Societies Canada meets its three primary objectives: regulatory outreach and advocating for policies to protect investors, thought leadership through policy research and analysis, and acting as a strong voice in the media for ethics and standards in investment management.