Camilla Sutton of Women in Capital Markets is part of this year's Wealth Professional Canada's Hot List.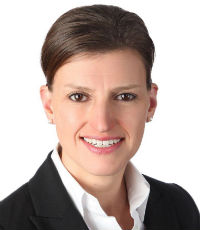 President and CEO
WOMEN IN CAPITAL MARKETS
Canada doesn't score highly when it comes to female representation at the C-Suite level, but financial services is one of the more progressive sectors in this country. Founded in 1995, Women in Capital Markets [WCM] has become an important voice in the push toward greater gender equality.
Leading WCM is new president and CEO Camilla Sutton, formerly Scotiabank's global head of foreign exchange, who outlined what the role meant to her upon her appointment in January. "Women in Capital Markets has played a critical role in advancing the conversation about gender diversity in the financial services industry and within the broader Canadian economy," she said. "I am honoured to be joining such an important organization, particularly at this pivotal time. The future is an exciting one."