Bill Packham of Aviso Wealth is part of this year's Wealth Professional Canada's Hot List.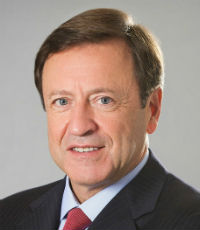 President and CEO
AVISO WEALTH
In April, Canada welcomed a new name to the wealth management industry with the creation of Aviso Wealth. The result of a merger between NEI Investments, QTrade Canada and Credential Financial, Aviso is one of Canada's largest independent wealth management firms with around 500,000 clients. Under the leadership of Bill Packham, the firm will offer credit union members a variety of insurance and investment options.
"Combining the strengths of all three successful firms, Aviso Wealth provides Canadian investors with a differentiated client experience, offering a full suite of wealth products and services for all stages of the wealth life cycle," Packham said when announcing the deal.