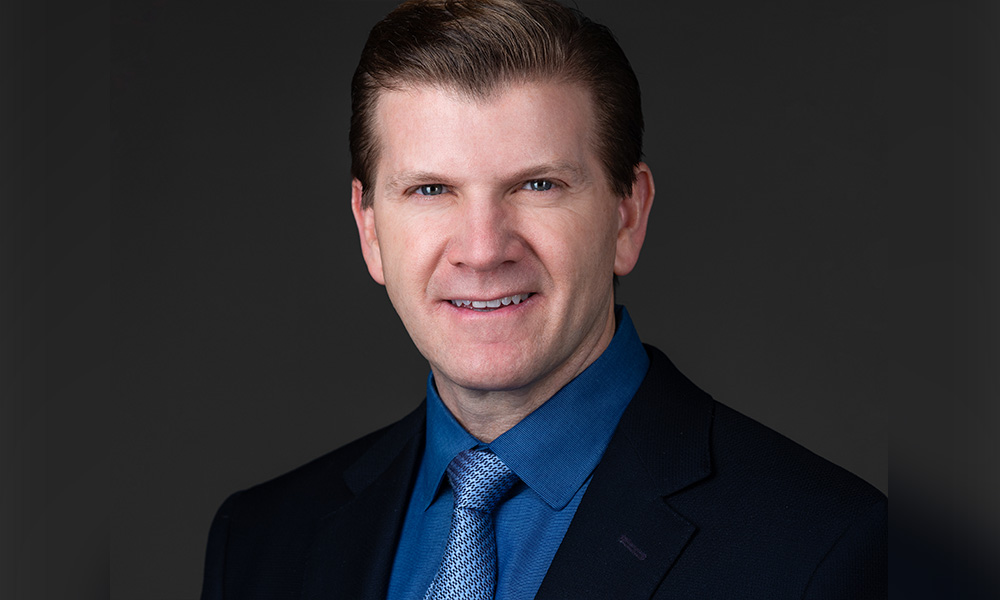 Firm: HollisWealth, a division of Industrial Alliance Securities inc.
Location: Scarborough, ON
Year established: 1999
Employees: 6
AUM: $200 million
Target clients: Anyone who can be helped
Allan Small has been in the financial industry for more than 25 years and has worked for trust companies, banks, mutual fund companies and independent advisory firms, which has given him quite the backing to bring to his practice. Since 1999, Small has seen his team grow from him and an assistant to a team of six, all of whom bring different expertise so he can focus on his strong suit: building portfolios from scratch to best meet the needs and goals of his clients.
Small established his practice at Edward Jones before moving to Dundee Securities in 2002. Dundee eventually became HollisWealth when Scotiabank purchased it, before becoming a division of Industrial Alliance Securities.
"All of the advisors who are a part of HollisWealth work for ourselves," Small says. "We are all independent under the HollisWealth umbrella, a division of IA Securities, and run our businesses as we see fit. As long as you are compliant and ethical, you can run it your way."
That has allowed Small, a self-described "student of the market," to focus on building portfolios, which is something he feels sets him and his team apart.
"I think it is very different than other advisors who follow some sort of pre-arranged guidelines or portfolios that someone sitting 20 floors up on Bay Street built," he says. "I build portfolios from the research we get and monitor. We get research from a number of different places and constantly monitor the portfolios. We have ongoing communication with clients, which they appreciate. They know we are always watching out for them, and that's what they want from us."
While building portfolios is one of Small's specialties, he's also an insurance advisor with Hollis Insurance and can provide multiple types of insurance, and he and his team put a priority on retirement and estate planning. In addition, if there's a service he doesn't have in-house, he works with other professionals to provide the right referral.
Small says his team doesn't have a target client; rather, he will work with anyone he can bring value to. That creates a wide range of clients the team works with, meaning there is no cookie-cutter approach.
"Every client is different, and everyone has their own needs," Small says. "It takes a lot to get to know the person and what their financial goals are. Asking what they are investing for can be a tough question for many because they don't have an answer. They know they want their money to grow but not why. We try to establish that, then work backwards. We figure out when and what it will take to reach their goals, then target the investments to reach those goals within the client's risk tolerance."
With so much customization for so many different types of clients, Small has to put most of his time into building portfolios, which has made it vital to have a team in place that can help in all aspects of the business.
"I have an assistant whose job is to read all the research, summarize and generate ideas based on all the material that comes in because we receive so much," he says. "At the same time, more paperwork is being required, and there is more compliance. These days, with compliance and regulation, practices almost need one or two individuals who are dedicated to just that. I now have to delegate a lot more and rely on the expertise of my staff, especially on the administrative side. I used to do everything on that side, but now I rely on them to answer questions clients may have."
Compliance is one of the major challenges Small identifies for any practice; the other major challenge he sees is growing a practice from scratch.
"Growing the business is very difficult, especially for independents," he says. "It's not always a level playing field when competing with the banks. Many people still have a mentality that if you need something in the financial industry, you go to a local bank. More and more that's changing, especially with younger generations, but it is a tough go."
One way Small has overcome that challenge is by being heavily involved in multiple forms of media, which he says has helped him remain sharp and have a solid understanding of the markets. That's something he has been able to bring to clients through the portfolios he builds.
"To me, being an investment advisor is not a job – it is a lifestyle," Small says. "I am always on and connected. I look for my business to continue to grow and to help as many investors as I can obtain their financial goals. That is what I believe my role as an investment advisor is."