Maximizer is part of this year's Top Service Providers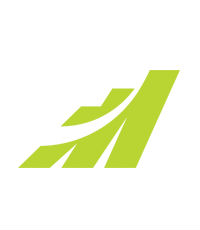 Established: 1987
Employees: 100
CEO: Vivek Thomas
Headquarters: Vancouver
Target market: Financial advisors, wealth managers, insurance advisors, benefits administrators
Also marking its 31st year in business, Vancouver-based Maximizer credits its longevity to its ability to collaborate. In creating and updating its CRM for Financial Advisors product, the firm maintains regular contact with its target market.
"Our CRM has been developed in partnership with a board of advisors from across Canada," says Jan Carter, Maximizer's head of product and development. "Their input has been instrumental in ensuring our solution's capabilities and functionalities are tailored to handle the everyday business processes of advisors and their support teams."
Just as an advisor's job is constantly evolving, so too must the programs they use. In this respect, Maximizer is proud of its ability to move with the times.
"With automatic updates to our cloud solution throughout the year, customers don't have to work to access new features," Carter says. "This enables us to adjust seamlessly to the accelerating changes within the financial advice industry."
Advisors' jobs are far from easy in 2018, and the role comes with plenty of frustrations. It's a major part of Carter's job to understand those frustrations and develop tools to address them.
"Whether they're seeking information about a client they're meeting that afternoon or planning who they need to engage next month, advisors want all their information in one place," he says. "Efficiency is absolutely critical, and data silos and disjointed solutions frustrate that efficiency."
Providing financial advice is becoming more challenging, and supplying software programs to the industry has become a difficult proposition, too. Information has never been more readily available to investors, but that's both a positive and a negative.
"Businesses require clean, centralized intelligence before they can adapt a more proactive, less reactive approach," Carter says. "To that end, we're constantly striving to help customers with process efficiency for data collection and data management."
That requires a lot of trust from the firms in question, he adds. "Access to back-office systems remains challenging. Companies run a diverse range of programs with varied levels of access permitted by their IT department."
After more than three decades in business, Maximizer has established itself as a service provider with staying power. In an industry where inertia isn't tolerated, it's Carter's responsibility to make sure the company remains innovative.
"Artificial intelligence promises to transform many industries, including financial services," he says. "Every aspect of an advisor's operations, from client management through to financial planning, will benefit from deepened client insight and notifications on who needs to be engaged next."