Fundserv is part of this year's Top Service Providers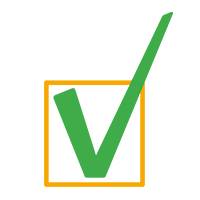 Established: 1993
Employees: 100
CEO: Karen Adams
Headquarters: Toronto
Target market: Asset managers and distributors of investment funds in Canada
While Fundserv's primary clients are some the country's largest asset managers, advisors are another important market for the platform, which allows manufacturers, distributors and intermediaries to buy, sell and transfer investment funds.
"[Advisors] are able to place orders on their distributor back-office system, and we route them to the appropriate manufacturer," says Genevieve Groat, chief relationship officer at Fundserv. "We also have a system called Myserv that enables advisors and their assistants to look up client transaction history, request duplicate tax receipts, find adjusted cost bases, track PACs and SWPs, and more."
Advisors need to ensure all their ducks are in a row regarding record-keeping. Companies like Fundserv ensure that any transaction on a mutual fund or ETF has a paper trail and is easily accessible for any interested party.
"We hear from advisors that they would like better technology solutions to help them deliver fast and effective service. This includes electronic signatures, more automated processes, less paper" - Genevieve Groat, Fundserv
"We refreshed Myserv three and a half years ago after holding focus groups with advisors and assistants," Groat says. "This resulted in new features they say they can't live without. We also meet regularly with the industry to discuss potential enhancements to our entire product offering to ensure we offer the best solutions for our members."
New innovations can become out-of-date very quickly, so it's imperative that forwardthinking companies remain at the cutting edge of the industry. That means maintaining frequent contact not just with clients, but also other companies in the space.
"We hear from advisors that they would like better technology solutions to help them deliver fast and effective service," Groat says. "This includes electronic signatures, more automated processes, less paper. Part of Fundserv's role is to collaborate with other service providers to make it easier for advisors to serve Canadians."
Celebrating its 25th year in business in 2018, Fundserv continues to record impressive growth. Last year it set a record for assets under management and transaction volume, and Groat is confident the firm can continue in that vein. "Our biggest opportunity for success is through communication," she says. "Most problems can be solved or avoided with more and better communication."
Fundserv also remains committed to enhancing its suite of product offerings. "We are continually working with our partners to expand the functionality of Fundserv's existing products and services," Groat says. "We are always looking for ways to collaborate with other service providers, and with everyone in the fund industry, in order to ultimately improve the experience for advisors."