Croesus is part of this year's Top Service Providers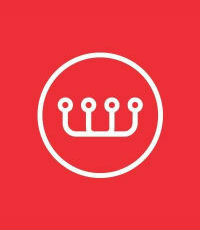 Established: 1987
Employees: 180
CEO: Remy Therrien
Headquarters: Montreal
Target market: Wealth management firms (brokerage, discount brokers, full-service brokers, financial planners, asset managers), financial services professionals (advisors, portfolio managers, executives, developers)
There are few service providers in the wealth management space with the lineage of Croesus. The company's origin dates back to 1987, when engineering student Remy Therrien joined forces with an investment advisor to build software specifically for the purpose of portfolio management. The ambitious duo released the first DOS-based version of Croesus Advisor that same year; nine major releases have followed in the 31 years since. In that period, the platform has become the software of choice for some of Canada's largest wealth management firms, including CIBC, TD Bank, National Bank, Richardson GMP, iA Financial and Desjardins.
Clients of that calibre tend to have high expectations, so a commitment to innovation is deeply ingrained within the firm. For financial advisors in particular, the Croesus Advisor platform has evolved over the years to meet the needs of a profession that is constantly in a state of flux. One of those needs involves handling the increased burden of compliance, and David Mastroberardino, product director with Croesus, believes his firm is leading the industry in that respect.
"We have always positioned ourselves as a portfolio management tool, and we integrate complementary features into that," he says. "On a day-to-day basis, we focus on what the needs of the advisor are."
The back-office work that goes into being a financial planner is substantial, but it's not the primary focus of the job. Advisors must justify and clearly explain their investment decisions to clients, which is where a product like Croesus Advisor can really prove its worth.
"We bring in all the aspects of portfolio management, and that includes reporting to clients," Mastroberardino says. "Rebalancing has become more and more of a requirement because firms are asking their advisors to do more with less. It's in line with how the market has been moving to more discretionary business, and less and less on the commission side."
The Croesus Advisor platform allows users to quickly calculate performance metrics for a portfolio in a way clients can easily understand. "It gives advisors a good idea of what is happening in the portfolios so they can understand and communicate to their clients," Mastroberardino says. "There are different tools like performance at the position level, which shows why a particular position has had higher growth over a certain period. We also have features that compare the portfolio over two dates."
"We have always positioned ourselves as a portfolio management tool, and we integrate complementary features into that. On a dayto- day basis, we focus on what the needs of the advisor are" - David Mastroberardino, Croesus
In providing platforms for financial advisors and huge financial institutions, Croesus is dealing with some pretty sensitive information, and safeguarding that information is central to its business proposition. Data security is currently a big issue across most industries, and that's certainly the case in wealth management.
"When I started 11 years ago, a lot of firms didn't want their data on the cloud, whereas we have been using cloud before it was even a term," Mastroberardino says. "It was in 2000 that we made the decision to go fully software as a service [SaaS]."
A lot has changed over the past decade where technology is concerned, and the cloud has become the industry standard. While Croesus was a trailblazer in that respect, the challenge to remain one step ahead of hackers is always there.
"All our clients are now on our servers, and definitely the security aspect has increased more and more over the years to the point where we now have a full-time chief security officer," Mastroberardino says. "We are verified by Deloitte annually for different security aspects, and it's not just the security of the database – it is procedures, to the point that they verify to see if we keep logs on people who come and visit us at our front desk. It is that level of granularity."
Such attention to detail is usually a prerequisite for being an industry leader. Another requirement is ensuring that your products aren't just up-to-date, but consistently ahead of the curve. Remy Therrien knew that back in 1987 when he started the company and it remains a key priority for Croesus today. Mastroberardino believes innovation in the industry will have a number of key drivers.
"It is going to be along the lines of artificial intelligence – it could be using natural language processing, deep learning and machine learning. Blockchain we are starting to see in our industry as well."
Blockchain is already revolutionizing data transfer, but its full capabilities are yet to be realized. It's a challenging time to be releasing new products, but Croesus is committed to doing just that. Last November it launched Croesus Data Analytics, which will have two versions: one for executives and another for advisors. The advisor version is coming later this year and will allow users to "understand what their book is and what is driving it – and also how they compare to their peers," Mastroberardino says.
It's a useful addition to the more operational Croesus Advisor tool, and one that should ensure the company maintains its position as service provider of choice for many of Canada's top advisory firms.