Hootsuite makes it easier for advisors to communicate in today's digital world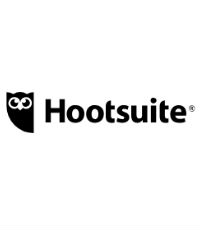 Social media is no longer an option
Hootsuite makes it easier for advisors to communicate in today's digital world
There's no doubt that an active social media presence is a necessity for companies that want to compete in the modern world. While social media might be something advisors are reluctant to focus on, Amy McIlwain, global industry director for financial services at Hootsuite, says sitting on the sidelines is no longer an option.
"Social media is not just a tool – it's a skill set," she says. "I look at it like learning a foreign language. You can have an app on your phone that helps translate, but until you take the time to learn the language, you'll never communicate fluently."
Hootsuite looks to help teach advisors the language of social media with its one-stop digital platform for social media channels and its education programs, which help clients familiarize themselves with social media and develop their skills, depending on their comfort and experience levels.
"[Social media] is now the primary means of communication in today's digital world. If you don't get on board, someone else will be getting in front of your clients" Amy McIlwain, Hootsuite

"Hootsuite for advisors is designed to enable agents and advisors to leverage social media to grow their business while remaining compliant with industry regulation," McIlwain says.
Hootsuite isn't just a solution for corporate marketing teams, a platform for advisors or a tool that allows employees to share pre-approved content; rather, it enables all of the above. Firms are using Hootsuite to leverage social media across their entire business, providing a single source of social data and governance that can then connect with other business tools such as analytics, CRM or compliance platforms.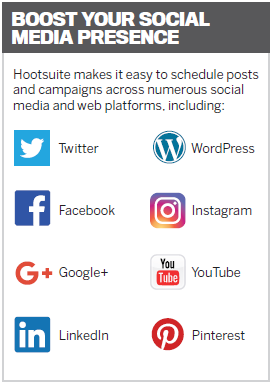 Hootsuite has three main areas of focus: driving revenue, decreasing expenses and managing risk. Hootsuite's platform aims to help advisors drive sales and recruit new talent using social media, while also reducing costs related to customer care.
"There's a study out there that when companies shift to a social customer care approach, it is four times more cost-effective than call centres," McIlwain says.
As for managing risk, McIlwain identifies social media as one of the main areas that can harm an organization's reputation.
"Whether your company is on social with a formal advocacy program in place or not, employees are on there, talking to the brand's name," she says. "Channels like LinkedIn and Facebook prompt you to say where you work, so people are out there representing your brand whether you have a program in place or not."
Even more dangerous, she says, is the issue of brand misrepresentation. "We are seeing more impersonation accounts of a brand or executive," she says. "For us, the best defense is a good offence."
McIlwain stresses that it's important for advisors to get ahead of this. If advisors don't have official social media handles, it increases the opportunity for others to impersonate them and potentially cause harm.
Of course, getting in front of clients is the other main impetus for advisors to create a robust social media presence.
"When it comes to embracing social, it is now the primary means of communication in today's digital world," McIlwain says. "If you don't get on board, someone else will be getting in front of your clients. Clients are engaging on social. They are looking for you and if they don't find you, who are they finding and who are they listening to?"