Wellington Altus is equipping its advisors for success to run their business as they see fit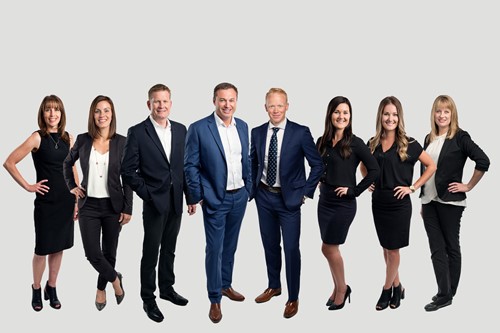 Becoming the 'unbank'
In just two years, Wellington Altus Private Wealth has grown significantly, hitting $5.8 billion in assets under management. Part of that success is thanks to co-founder, vice-chairman and investment advisor Todd Degelman. For Degelman, who also co-manages a practice within Wellington Altus, Platinum Group, out of Saskatoon, the firm's success can be attributed to experience and becoming the 'unbank' for advisors as the industry moves forward.
Degelman and his partner, co-founder and chairman Charlie Spiring, have had their practices in Saskatoon and Winnipeg for more than 25 years. In 2000, Degelman joined Charlie and they formed Wellington West Capital, combining their practices. They started with the two offices and $750 million in AUM. Within 10 years they had grown to 40 offices and $10.3 billion. They sold to National Bank and entered into a five-year commitment. However, after the five-year commitment ended the pair realized they weren't the bank type, they were entrepreneurs and in April 2017, they created the second version of their independent firm – Wellington Altus.
"One of the primary reasons we are having this success is we have a high level of experience. We have done it before, the management team knows how to run a successful practice," said Degelman. "The second factor is that the 10 years going forward are going to be more disruptive. Major bank firms are creating frustration with compliance, increased costs, and cutting grids, making bank firms feel more like the bank and less like the investment firm. That is leading to advisors listening to what we are doing different and better."
With advisors listening to those options, Degelman and Wellington Altus have been able to bring many seasoned advisors to their team. They now believe they can topple the $10 billion AUM mark before their third anniversary.
Degelman and Spiring's approach, which they now pass on to their advisors, is holistic planning on fee-based platforms. "We are on board with holistic planning and attracted to discretionary portfolio managers. We look for quality people with compliant books of business. We want to arm advisors with the best products and services to give clients the best experience," said Degelman.
He added that they are not looking to change a way an advisor does business, just give them tools to do it more efficiently. One of the tools are their technology platforms, which Degelman says gives them an advantage because they can adapt and implement quickly. "We are a speed boat while the big banks are like freighters, we can be agile and update quickly where as it takes them longer to implement."
Technology is just one of the many benefits that Degelman sees to being an independent. "The first is being completely objective and unbiased. We don't have any proprietary products in house. Second, is less burden of bureaucracy that is the nature in big banks. Third, is the technology platform, which I think we have made competitive or best in class in our peer group."
While technology can sometime be a hindrance because the influx of information makes it seem like anyone can invest, Wellington Altus addresses it by aiming for three things with their philosophy: Simple, Personal and Fun. "We live by those three words," said Degelman. "We want to keep it simple and reduce the stress for clients. We also want to make it personal because every situation is different and everyone's goals are unique. Finally, we want to make it fun, which means we are passionate about what we do and that comes off in conversations with our clients."
In addition to their growth as a firm, Wellington Altus advisors have also received recognition. Degelman, along with colleague Laurie Bonten, from their Winnipeg office, both made the 2019 Wealth Professional Top 50 Advisors list at number three and 41 respectively. Bonten was also a finalist for the Women in Wealth Management award for Female Trailblazer. Spiring is also now up for a lifetime achievement award. "I think we find it flattering and it is very marketable," added Degelman. "But it doesn't make us stop there. We all want to be the best at all times and are always self-improving."
Wellington Altus Private Wealth
Location: Winnipeg (Wellington Altus Head Office), Saskatoon (Platinum Group- Degelman/Spiring's practice)
Year established: April 2017 (Wellington Altus), 2000 (Platinum Group)
AUM: $5.8 billion (Wellington Altus), $1.2 billion (Platinum Group
Employees: 185, 30 advisor teams (Wellington Altus) |
Target clients: $500k or more in assets