Whistleblower's cooperation and assistance fuelled regulator's investigation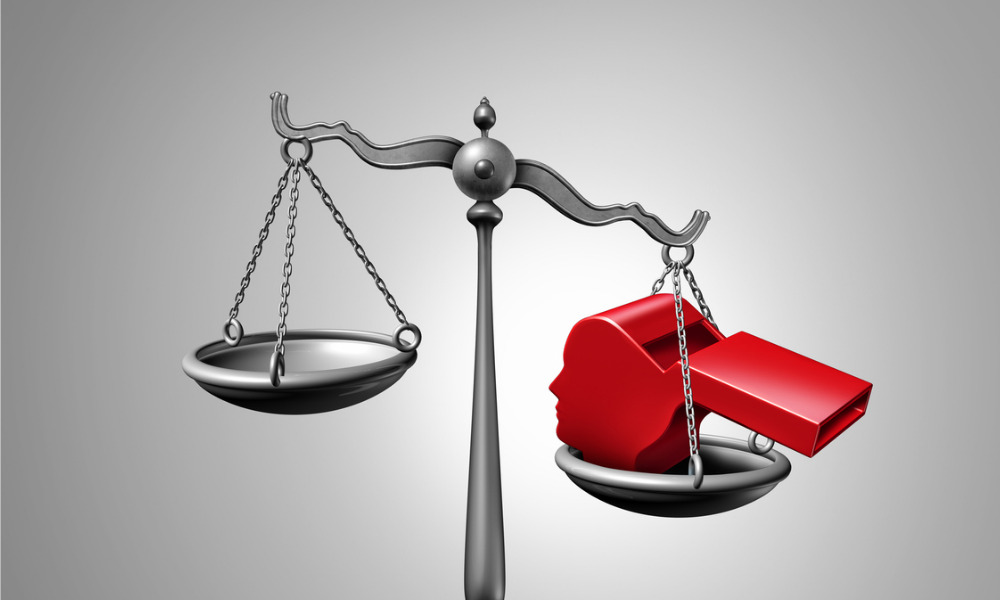 The Ontario Securities Commission has announced that it's awarded nearly half a million dollars to a whistleblower whose information and assistance resulted in a successful enforcement action.
The tipster, described as an insider of the organization, was paid $481,000 for their highly detailed information and valuable insights, along with "helpful assistance" including additional information requests from the OSC.
"The whistleblower's cooperation and assistance allowed the OSC to collaborate with other regulators to obtain additional evidence," Jeff Kehoe, the OSC's director of Enforcement, said in a statement. "The important information they provided fuelled our investigation into wrongdoing and helped us deliver strong and timely enforcement action that protected investors from further harm."
Launched in 2016, the OSC's whistleblower program has paid out nearly $9.33 million to whistleblowers with tips from around the world. Through the program, enforcement actions have been led against 19 respondents, leading to around $48 million in monetary sanctions and voluntary payments, among other penalties, to date.
Last year, the OSC awarded nearly a quarter of a million dollars to joint whistleblowers for a tip that originated outside of Canada. The misconduct in that case, which the OSC said put substantial investor funds at risk, "would have been challenging to uncover without the submission."
More recently, the OSC indicated its intentions to broaden the program with "the potential to issue more awards and larger award amounts." At the moment, it has the authority to issue awards up to $5 million.
"The success of our Program is predicated on the courage of whistleblowers who make the decision to be heard," Kehoe said. "We applaud and appreciate their resolve."