The Whiteboard: portfolio manager kicks off his WP column with a call to arms for our industry professionals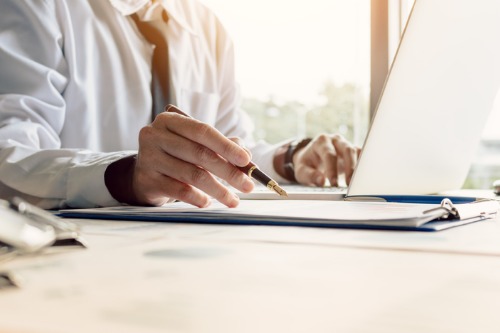 Grant White is a Portfolio Manager/Investment Advisor at Endeavour Wealth Management with Industrial Alliance Securities Inc, an award-winning office as recognized by the Carson Group. Together with his partners he provides comprehensive wealth management planning for business owners, professionals and individual families. In his first "The Whiteboard", a twice monthly column with WP, he explains why advisors and financial planners have to change people's perception.
Welcome to the first instalment of "The Whiteboard"! I was extremely honoured to have been approached by Wealth Professional to contribute with a column, where I will be provide my point of view on the industry as a whole and share best practice ideas that I have come across in my career.
My core philosophy in this business is that "a rising tide will raise all boats", so I believe that by sharing we can build a better financial services industry for all of us. As any of the stakeholders in my office will know, new ideas and processes are often first scribbled down on my whiteboard and so I will be happy to share the best ideas we have come across in this space.
As financial planners, I am very passionate about the role we can play in not only our client's lives but in the broader community as well. As it relates to other professionals there is nobody else better positioned to make an impact on the lives of the people we deal with, not their accountant, not their lawyer and not their banking representative. Yet, financial planners continue to rank as some of the least trusted professionals year over year in polls and we can often be found in the same category of "trust" as politicians and psychics! I believe it's time that we changed this perception with financial advisors and planners becoming leaders in doing the right thing for our community and earning the public trust.
We are often asked the questions, "what does wealth management mean? What do you do?" My response to that is we plan for and prepare people for every life event they will face; we guide them through them as they happen and help them to move forward and achieve mastery over their life.
There are very few, if any other, professionals that will ever be as involved at every stage of our client's lives than a financial planner should be. On top of this, we are best positioned to be there for our clients and their family during some of the most emotionally trying periods of their lives. If we have executed our role properly, we have likely planned for these events, allowing our clients to focus on what's most important to them.
Speaking about what matters most to our clients; how about the causes they support that are near and dear to them? Think about how many of your clients give to cancer care because one of their close relatives passed away from the disease? Think about how many of your clients give to causes related to disabilities because of their child? Now consider the fact that through financial strategies which include "planned giving" you can help their dollars to go that much further. You can quite literally help them to multiply their impact on the issues that they care about most.
Of course, it's not just about protection from life's risks, or giving away all of their money. Our clients have personal goals as well and considering that most of those goals will require some sort of financial contribution, there is nobody better to help them to meet and exceed their goals. Considering that one of the biggest contributors to financial success is how early individuals start planning and executing their plan, there is no other professional who can be more responsible for helping them to achieve their success.
The other night, I attended a dinner where the keynote speaker for the evening was Goldy Hyder, the CEO and President of the Business Council of Canada. Goldy spoke very well and delivered a thought-provoking speech about where Canada currently sits in the world and what he feels we need to do as a country to protect our sovereignty and in turn inspire others with our sense of values.
He also spoke in length about how there is a lack of strong leadership in our society today and although he was mainly referring to the world of politics, I think that this is also evident in professional services. In my opinion, it's high time that our profession stepped up so that more people can live exceptional lives and have the freedom to enjoy their money when they want to and how they want to. As a profession, it's time that we took our rightful place and become the leaders of trusted advice! Otherwise we might as well trade it in for the crystal ball right now.
This information has been prepared by Grant White who is a Portfolio Manager/Investment Advisor for Industrial Alliance Securities Inc. Opinions expressed in this article are those of the Portfolio Manager/Investment Advisor only and do not necessarily reflect those of Industrial Alliance Securities Inc. Industrial Alliance Securities Inc. is a member of the Canadian Investor Protection Fund and the Investment Industry Regulatory Organization of Canada.