Arthur Salzer shares his take on last year's Wealth Professional Awards, developing market themes, and what being recognized as the portfolio/discretionary manager of the year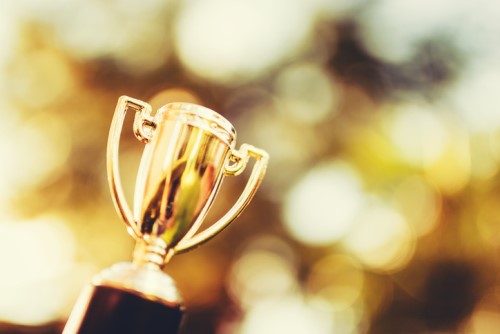 When asked what he remembers about last year's Wealth Professional Awards,
Northland Wealth Management
's
Arthur Salzer
looked back on the event with the pride of being among respectable professionals and experts – all peers in a distinguished field.
"It was a well-organized event, held at an incredible venue which brings together advisors from many channels of the wealth management field," he said. "It's a wonderful celebration where advisors from IIROC, MFDA, asset managers, and independent family offices are recognized as the leaders in the Canadian wealth management industry."
As the 2016 winner of the iShares by BlackRock Award for Portfolio/Discretionary Manager of the Year, Salzer was among the leaders recognized. Many people, when presented with an industry award, would feel personal satisfaction and happiness, viewing the honor as a feather in their own cap. But Salzer felt something quite different.
"When my name was announced as Portfolio/Discretionary Manager of the Year at the 2016 WP Awards, I was elated, as I viewed this industry recognition as an award for not just myself, but for everyone at my firm," said Salzer, who also holds the designations of Certified Investment Manager and Chartered Financial Analyst. "It illustrates that a true independent firm having no affiliations or ties to bank or investment dealers, such as Northland Wealth, can succeed in Canada."
After 20 years of managing portfolios for high-net-worth individuals and institutional investors – a career which included stints at a leading bank investment counsel and being mentored for seven years by one of Morningstar's Lifetime Achievement Award winners, George Frazer–Salzer set off to set up his own independent firm in 2011. He knew what he wanted to offer: unbiased advice, access to superior investments, and transparent fee disclosures that exceed what regulators require. In short, he was aiming for the highest standard in serving clients' interests.
It was a goal he kept in mind even in the firm's registration. "Northland Wealth is an independent firm that is registered as a portfolio manager with the OSC and as such has a fiduciary relationship with our clients," Salzer said. This is opposed to IIROC-registered "advisors" – a title afforded to commissioned salespeople under an exemption obtained by the self-regulatory organization. Northland employees who are allowed to dispense advice are registered as "associate advising representatives" or "advising representatives," and they are bound to maintain a fiduciary relationship with clients.
Those at the firm take this duty seriously, to the point that statements submitted to Northland clients have exceeded CRM2 reporting requirements since 2014. Of course, the fiduciary duty goes beyond transparency: its representatives and managers have a responsibility to produce healthy returns, which entails familiarity not just with financial instruments, but with affairs that might impact the returns from different vehicles. That familiarity
informs Salzer's thinking as he sees two developing themes for 2017.
First, he sees short-term gains in the form of renewed optimism in the US: with President Trump's pro-business stance favoring infrastructure spending and reduced red tape, the country is set to finally escape its economic malaise. "Canada will be a direct benefactor of these policies," Salzer said.
Longer-term, however, he sees headwinds that can impede the necessary returns to fund pensions and retirement plans. "Low interest rates combined with fair to high valuations across all sectors – credit, equity and real estate – create a situation of lower expected returns going forward the next decade or two," he said. This has pushed the firm to seek returns in less traditional avenues: private credit, credit hedge funds with relatively low-fee institutional fund classes, private equity, and distressed real estate in the US and England – where the Brexit-weakened pound has created bargains in prime real estate – are some plays that they are exploring.
To keep abreast of market and economic shifts, Salzer attends many gatherings of financial and investment professionals. "While I get to attend and speak at many family office and investment conferences across North America, one of the highlights last autumn was being invited to present in Montreux, Switzerland to a room filled with the CIOs and directors of the world's leading pensions, family offices and sovereign wealth funds – there was more than $2 trillion of assets advised on in the room."
At any prestigious gathering of investment industry professionals, whether it's a conference in Switzerland or the Wealth Professional Awards in Canada, Salzer brings another meaning to the word "representative." Not only does he represent the interests of clients, but he also remembers that he represents his firm. Perhaps this emotional investment in the practice he set up almost six years ago shouldn't be surprising given the many different hats he wears.
Since founding the firm in 2011, Salzer has acted as the ultimate designated person (UDP), chief compliance officer (CCO), and as an advising representative (aka a "portfolio manager").
"As CEO and CIO, my key responsibilities include being responsible for and overseeing the entire firm and its operations as well as advising the largest and most complex families. Northland Wealth's success is because of my team's hard work and dedication to serving clients," he said. "To me the Portfolio Manager of the Year Award is an award to everyone who is part of Northland Wealth."
This year's
Wealth Professional Awards
will be held in the Liberty Grand in Toronto on June 1. Nominations for the iShares by BlackRock Award for Portfolio/Discretionary Manager of the Year can be submitted
here
.
Related stories:
Spotlight: Sprott Asset Management Award for Best Advisor in Alternative Solutions
Nominations open for Canadian Wealth Professional Awards