WP releases the first 25 advisors that made the cut on its Top 50 Advisors in Canada list, featured in the latest issue of WP Magazine.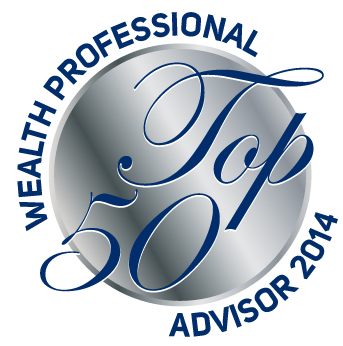 Wealth Professional is proud to announce the
Top 50 Financial Advisors in Canada
list, featured in the latest issue of
WP Magazine
.
The purpose of the list is to give recognition to Canada's most hard-working and successful advisors, whose dedication to the profession often gets overlooked.
Results are objective and based on specific performance criteria including increase of AUM, individually-generated business revenue, client retention and new business generation.
WP thanks all the advisors who took the time to enter and congratulates all who made the grade.
We encourage our readers to enter again, or for the very first time, next year.
Here are WP's top 25 advisors in Canada.
Bill McElroy, The William Douglas Group Inc., Manulife Securities Incorporated
Léony deGraaf, deGraaf Financial Strategies MGA, Gryphin Advantage
Nathan Leibowitz, Assante Wealth Management, Assante Wealth Management
Anita Dalakoti, Dalakoti Financial & Insurance Services Inc., Sun Life Financial
Charles Jiang, Queen Financial Group Inc.
Nick Bakish, Investors Group Financial Services Inc.
Stephen Jones, Assante Financial Managment Ltd.
John De Goey, BBSL
Cyrilla Saunders, Saunders Wealth Advisory Group
Tim Kelly, Sun Life Financial
Gene Kim, Summit Private Wealth Inc., Manulife Securities Inc.
Don Taylor, Taylor Spies Wealth Management, Nesbitt Burns
Eva Rubinstein, RD Wealth Management, BMO Nesbitt Burns
Luke Kratz, Kratz Group, CIBC Wood Gundy \
Chad Price, Odlum Brown Limited
Shafik Hirani, Shafik Hirani Private Wealth Management, Investors Group
Reg Jackson, JMRD Wealth Management Team, National Bank Financial
Peter Boronkay The Boronkay Team Raymond James Ltd.
Chet Brothers Brothers & Company Financial, FundEX Investments Inc.
Rob McClelland, The McClelland Financial Group, Assante Capital Management Ltd.
Laurie Bonten, The Bonten Group, National Bank Financial
Brian McGorman, The McGorman Investment Team, CIBC Wood Gundy
Michael Trklja, CDSPI Advisory Services
Mike Lakhani, Tax Matters for Dentists (TMFD), Assante Wealth Management
For the full listing, check out the latest issue of
WP's e-magazine
.
Related Stories:
The search is on for Canada's top advisors