Canadian tax evaders better watch their backs, with a new initiative launched by the Tories set to rake in hundreds of millions in lost tax dollars.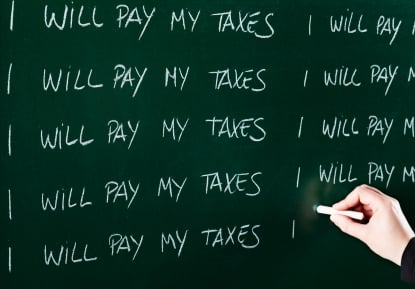 Ratting out your tax-evading clients for a cash handout isn't worth compromising your professionalism, says one Ontario financial planner.
But if you are so inclined, a hotline to reward tax-evasion informants – launched by the federal government Wednesday – is your opportunity to do so.
"Any accounting professional has confidentiality requirements, and we have to balance these against legal obligations," says Dean Paley, a certified accountant and financial planner based in Burlington. "If we are in a situation where professionally we are not allowed to, but legally we have to, we could find ourselves in a pickle."
When reporting to the hotline, not any tax evasion will do. Only those totaling more than $100,000 count. The informant, provided they are not involved in the tax scheme themselves, will be rewarded between five and 15 per cent of the recovered funds – excluding interest penalties – according to the revenue minister.
"The other side of this is, if you advise the client to do this (evade taxes) and then you are going to turn them in, you've got dirty hands as well and you could get slapped potentially," says Paley. "With my clients, I don't advise they do things that would involve the evasion of taxes."
The hotline initiative is part of a $30-million plan to fight tax evasion over the next five years to help the Tories balance the books. Though there is no way of determining how much will be collected, the hope is to recover hundreds of millions of lost tax dollars.
Also in the works, is the tightening of rules on offshore holdings, so that any international electronic transfers worth more than $10,000 will require disclosure to the CRA. Presently, only offshore holdings worth $100,000 must be reported.
Related Stories:
Watch out! FATCA's on your doorstep, warns Toronto advisor
CRA cracks down on offshore accounts
Liberal's tax relief on dividend stocks lacks gusto, says financial planner