How the finance industry acknowledged women in recognition of this year's International Women's Day.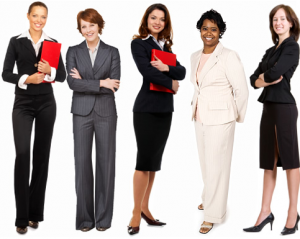 The finance industry took a stance in several ways in recognition of International Women's Day, which falls annually on March 8.
BMO Panel:
A panel of top female executives at the Bank of Montreal met last Thursday calling on the industry to take greater strides attracting and recruiting women into advisor roles, given the changing demographics.
Julie Barker-Merz, VP and COO of BMO Insurance and Charyl Galpin, co-head of
BMO Nesbitt Burns
, were among the panelists, touching upon their own experiences breaking through the glass ceiling beyond managerial roles.
According to the panel, females hesitant to enter the industry are deterred because of the highly competitive, male-dominated atmosphere with long hours and a lack of female mentors.
"As women, we all need our tribe, people we can call and get our support from," said Barker-Merz, reported the Canadian Press. "As leaders, we have that responsibility to help start that and spark that flame."
On a positive note, the
Ontario Securities Commission
(OSC) put a call out in January for proposals on how increase female representation on corporate boards, requesting all publicly-listed companies to disclose the number of women holding high-ranking positions and acting as board members; as well as how they search and select candidates. Results and recommendations are set to be reviewed in April.
(continued.)
#pb#
Survey Says:
A recent BMO survey indicates that 55 per cent of Canadians, including 63 per cent of women, polled believe there is still a 'glass ceiling' for women in the financial services industry.
Meanwhile, two-thirds of Canadians polled say men have more career opportunities than women and 87 per cent - including 89 per cent of women - say women need to support female employees more to find a balance between work and home life. The online survey was conducted on 1,009 Canadians at the end of February.
Scholarship Pledge:
CIBC has pledged $1.5 million to advance female leadership in finance by in investing in two of Canada's top business schools.
The big bank will fund 48 CIBC Women in Financial Services Scholarships and diversity education at the Rotman School of Management in Toronto and the Richard Ivey School of Business in London, Ont.
The investment will also provide recipients with mentorship from CIBC business leaders, as well as practical training and networking opportunities through workshops, events and at bank branches.
International Appointments:
The European Central Bank has appointed Julie Dickson - Canada's top financial-industry regulator - to a new panel overseeing European lenders.
Dickson, 56, will finish her seven-year term as head of the Office of Superintendent for Financial Institutions in Ottawa in July.
Sirkka Haemaelaeinen, a former ECB board member from Finland, was also appointed to the panel. Haemaelaeinen, 74, was also a member of the ECB's Executive Board from 1998 to 2003, one of just three women to ever hold a post there.
Related Stories
Women under-represented on boards, executive teams: OSC
Women trusted as doctors, not as mechanics, how about as advisors?