Poll findings suggest Canadian women going to great lengths for their families, possibly at the cost of their financial well-being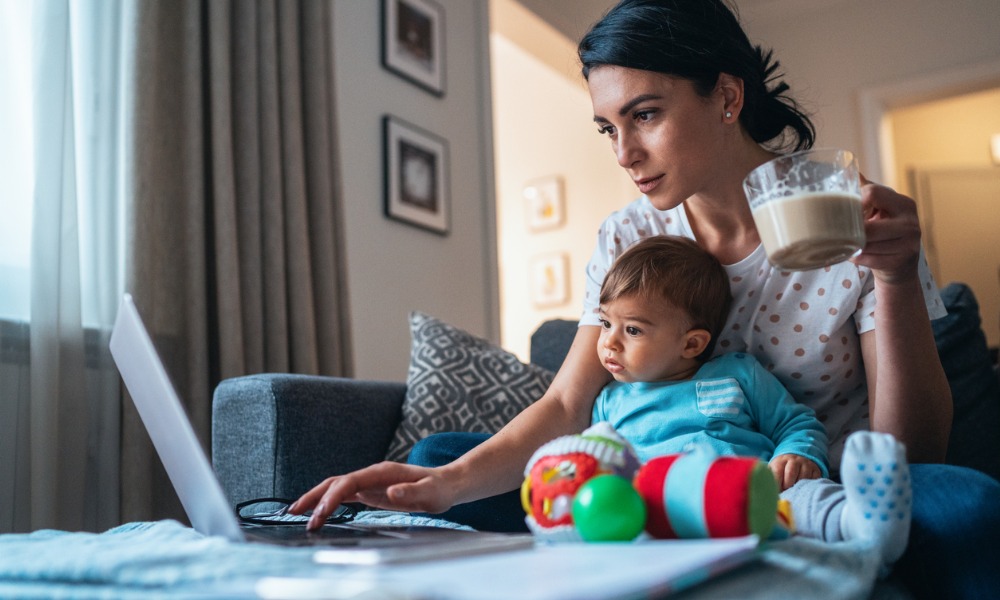 As COVID-19 continues to blur the traditional boundaries between professional and home life for many people, many Canadian families are still struggling to juggle their new responsibilities in the lockdown-influenced world. But a new study suggests that women may be bearing a disproportionate share of the burden.
Drawing from an online survey of roughly 3,000 Canadian adults, CIBC found several disparities between men and women when it comes to responsibilities around the house.
For instance, nearly two thirds of women polled (65%) reported being mainly responsible for supervising learning and schoolwork for children, compared to 38% of men. The gap was almost the same for respondents with full-time jobs (64% of women vs. 37% of men).
The poll also found similarly persistent gaps between women and men when it came to:
Childcare (60% of women vs. 28% of men; 57% of working women vs. 27% of working men);
Meal preparation (67% of women vs. 41% of men; 64% of working women vs. 41% of working men);
Household cleaning (66% of women vs. 36% of men; 64% of working women vs. 37% of working men); and
Buying groceries (64% of women vs. 44% of men; 66% of working women vs. 47% of working men)
Aside from these responsibilities, Canadian women are taking on additional duties with respect to household finances. Among all women polled, three fifths said they take care of paying the household bills (61%) and household budgeting (59%), while half said they plan long-term savings goals for their families (49%) as well as take charge of decisions to invest their household's money (48%).
"It's important to acknowledge the workload women are carrying today, but few have clear plans of their own for savings and retirement, and that could create long-term gaps in their financial well-being," said Carissa Lucreziano, vice-president, CIBC Financial and Investment Advice.
While the survey found women are fairly involved in choosing a financial advisor and being the advisor's main point of contact, more than a third (38%) said they do not have their own investment portfolio. Less than a fifth (17%) said they have a clear retirement plan, and 25% said they don't know how much they need to save to feel financially comfortable.
"Women are clearly taking on a lot of planning for their households, but it is equally important to perform financial self-care and have a plan for reaching their goals," Lucreziano said.