Findings suggest female business owners are at less of a disadvantage than they might assume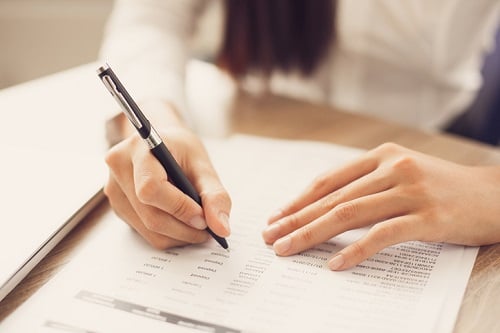 Among the many challenges confronting female entrepreneurs, funding seems to be among the most critical as only a small minority use a business loan for financing. But based on a new survey from Scotiabank, that obstacle may not be as insurmountable as they believe.
The survey, which was released on the first anniversary of the Scotiabank Women Initiative, drew responses from nearly 1,000 small-business owners across Canada. It found that while 11% of male respondents had applied for a business loan in the 12 months leading up to the survey, only 7% of women respondents had done so.
However, female entrepreneurs who applied for loans appeared more likely to get approval than their male counterparts (88% vs. 77%, respectively).
"The landscape of Canadian entrepreneurship is changing and we're encouraged to see the number of women be approved for business loans – but we want to empower even more women to gain access to capital by helping them build financial knowledge," said Gillian Riley, president and CEO, Tangerine Bank and executive sponsor of The Scotiabank Women Initiative.
Consistent with other surveys, Scotiabank's findings suggest that women entrepreneurs are hesitant to get start-up capital from business sources; they were more likely to get capital from their own savings, personal lines of credit, and family and friends. Female small-business owners are also apparently less likely to reinvest cash flow, or apply for a business line of credit or term loan, than men.
The survey also found an apparently disproportionate lack of confidence among women. When it came to rating their own overall levels of financial knowledge, women entrepreneurs tended to rate themselves lower than their male counterparts (45% vs. 58%). However, female business owners scored only slightly lower on average than men in an assessment of financial knowledge (64% vs. 67%).
"Financial knowledge leads to financial confidence, and that confidence is what many women entrepreneurs need to seek out business sources of capital," said Alida Pellegrino, vice president, Credit Adjudication, Scotiabank. "Through The Scotiabank Women Initiative, we're committed to educating women entrepreneurs about loan assessment criteria and other key elements of small business financial knowledge."
In the first year of the initiative, Scotiabank has committed $3 billion in capital to support women-led businesses in Canada over the program's first three years.
The bank has also expanded its initiative with the new Scotiabank Women Initiative for Global Banking and Markets. Offered in support of women clients and those who stand behind an inclusion agenda, it builds on Scotiabank's expertise and provides access to education, advisory, and innovative solutions.
"We spoke with our clients to hear first-hand where they saw the greatest opportunities," said Loretta Marcoccia, EVP & Chief Operating Officer, Global Banking and Markets at Scotiabank. "They shared the challenges that they faced, and with their suggestions, we built a tailor-made program to help clients take their careers and businesses to the next level."