Bank spokesperson says they are no longer involved in the precious metals business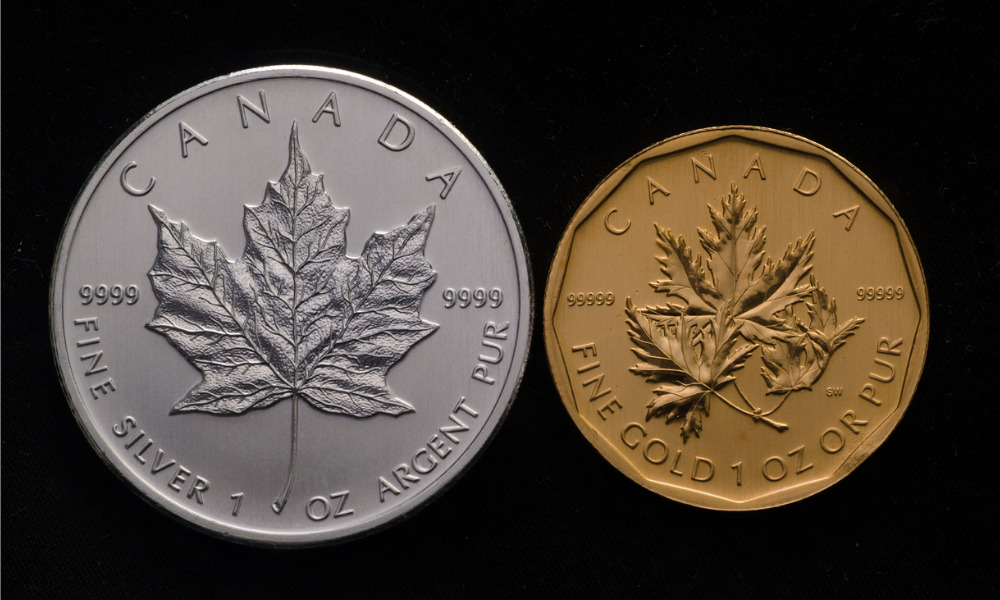 An Ontario woman's estate planning efforts hit a speed bump when the bank she bought gold and silver from nine years ago refused to buy the precious metals back.
In 2013, Ontario resident Lynda Gatehouse bought a silver coin and a gold bar from Scotiabank. She paid $110 for five ounces of silver at a cost of $22 per ounce and $6,880 for five ounces of gold at a cost of $1,376 per ounce, reported CTV News Toronto.
Gatehouse stated that while conducting estate planning, she made the decision to sell the gold and silver and give her son the earnings. However, she was frustrated when her bank gave her no guidance regarding what to do with the precious metals.
"No information was given to me where I can take it to sell, however they did say I could take it to a pawn shop and I'm sorry I just don't operate that way," said Gatehouse.
CTV News Toronto reached out to Scotiabank and a spokesperson said, "In Q2 2020, Scotiabank announced the wind down of its metals business. Other financial institutions continue to deal in precious metals."
The other four major banks in Canada continue to buy and sell gold, but according to different rules and may only buy back gold from customers they sold it to.
Together with jewelry shops and pawn shops, there are precious metals dealers who focus on buying gold and silver. On the recommendation of her financial planner, Gatehouse ultimately ended up there.
Gatehouse made a commission payment to the dealer after selling the gold and silver. In nine years, she only saw a $15 gain in the value of the five ounces of silver she bought in 2013 for $10. However, the price of the five ounces of gold increased by $3,920 from $6,880 to $10,800.
Gatehouse continues to believe that her bank could have done more to assist her and the other clients who bought their gold and silver.
"I'm really disappointed that they didn't inform me they were closing their division and leaving us high and dry," said Gatehouse.