Most cryptocurrency skeptics are feeling pretty smug, but not everyone is convinced by the recent slump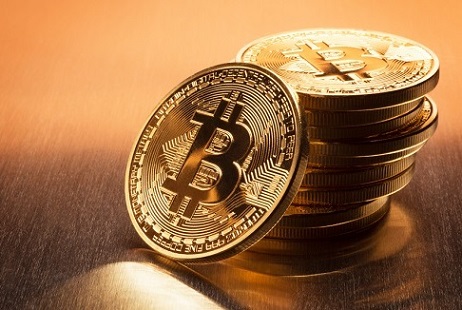 It'd be fair to assume that most cryptocurrency skeptics are feeling pretty smug right now. With Bitcoin having lost more than half of its value since hitting the $20,000 mark just before Christmas, those naysayers do seem to have been vindicated.
However, not everyone is so convinced by Bitcoin's recent slump. Fred Pye, CEO of 3iQ, is one of them.
"A lot of the people saying there's a crash didn't live through '87, '91, 2001 or 2008 - these are people that are newbies to the business," Pye says. "When something goes up tenfold, of course a normal market correction of 20 – 30% will happen. If you're a seasoned trader, trading the 200-day moving average on Bitcoin is like shooting fish in a barrel. It's probably one of the easiest technical trades ever."
Celebrating our industry successes in the wealth management industry
Pye describes the price correction as being "perfectly normal" and not a massive surprise for investors who have been following Bitcoin for three or four years; investors who have already experienced five market corrections in the cryptocurrency over the previous two years.
Pye attributes the sharp rise in values at the end of last year to the fact that hedge funds piled around $400 million into Bitcoin, Ethereum, Litecoin and other digital tokens.
"When you throw that much money at an asset class it is not surprising that it went from $8,000 to $18,000; it's not a surprise when there are more buyers than sellers," Pye said. "We don't get too fired up about it. I'm an old dog so I am learning a new trick when it comes to Bitcoin, but the old tricks of how to trade are still there."
Pye describes the Bitcoin blockchain as the most powerful secured computer in the world and believes that opinion will gradually start to swing as awareness of its power grows. He also sees a lot of hypocrisy in how large financial institutions are approaching cryptocurrency investments.
"I think it is funny when the US banks say you can't invest in Bitcoin or a blockchain company using your client accounts, yet you know that every one of those banks is investing hundreds of millions of dollars in blockchain technology," Pye said.
"Everybody is on a learning curve right now and it's a curve that is very steep. Everybody is wondering what it's all worth. But if Bitcoin can get a 1% market share of all the money in the world that would put its value at around $100,000 per bitcoin, which makes its current valuation look cheap."
Related stories:
Pain continues for cryptocurrency investors
Bitcoin goes from year of boom to month of gloom