Hazelview Investment's portfolio manager argues secular tailwinds and vaccine rollout support long-term case for healthcare housing investment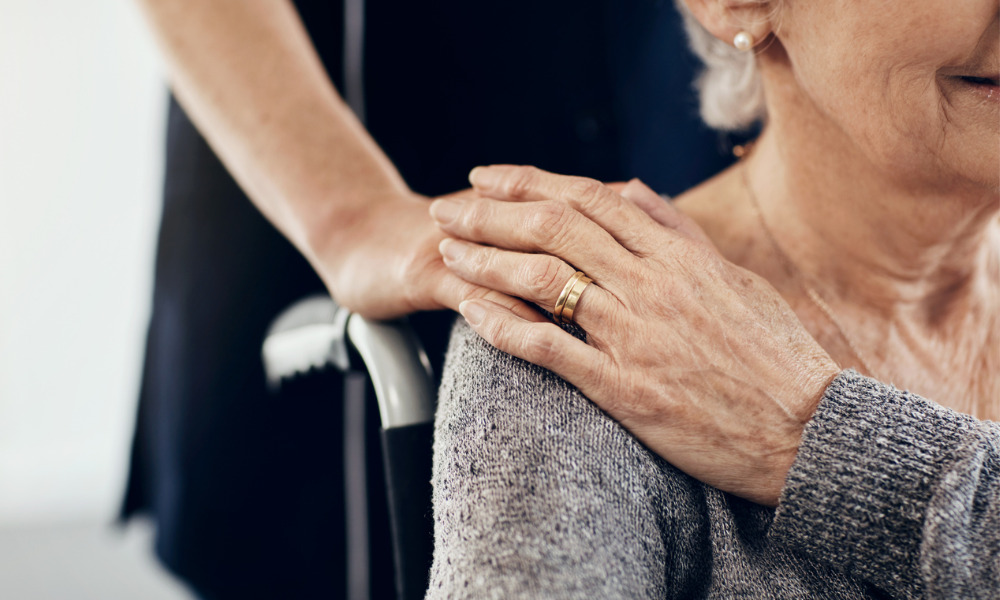 As with the rest of the economy, the COVID-19 pandemic has had an uneven impact on the commercial real estate, with some subsectors getting a boost as others were hammered. Among the beaten-down segments, senior housing has taken a particularly hard blow.
In their recent 2021 Global REIT Outlook, global real estate investment firm Hazelview Investments (formerly Timbercreek Equities) cited a statistic from the Wall Street Journal that nearly one third of all COVID-19 fatalities worldwide have been tied to residents living in nursing homes and senior housing facilities. Drawing from Scotiabank data, it said U.S. senior housing facilities have seen an over-700 basis point decline in occupancy since the pandemic's onset; move-out volumes have risen, move-in volumes have declined, and facilities stopped accepting new patients.
But with the arrival of vaccines against the coronavirus, the prospects for senior housing are due for a resuscitation and eventual revival. "The secular tailwind for needs-based senior housing facilities to care for the aging of the baby boomer generation is rising and their requirement for additional medical care as they age is rising," said Samuel Sahn, Managing Director, Public Real Estate Investments at Hazelview Investments. "The long-term secular tailwinds has not been affected by COVID-19, in our view."
While he told WP the material impact of the pandemic on the older demographic as well as the senior-housing space, Sahn said the declining trend in occupancy rates – owing to a combination on move-out activity as well as fatalities – should come to an end as the disease gets more under control.
"With testing more widespread, safety protocols are being established to stem the decline in move-out activity, and allow facilities to reopen and accept new residents," he said.
Over the course of the crisis, senior housing facilities have shown marked improvement in their health and safety procedures. With proper distribution of personal protective equipment, sanitation, and restrictions on social interactions, Sahn said an increasing number of facilities in the U.S. have no positive COVID cases. The tightened attention on safety protocols and focus on obtaining PPE, he said, have led to elevated operating expenses, though those should dwindle over time as the pandemic situation improves.
With that added assurance provided to tenants and prospects, move-out activity has slowed significantly. According to Hazelview's 2021 outlook, the rate of deterioration in occupancy had been improving materially as of mid-October, just before the unwelcome resurgence in COVID-19 cases. The late third quarter and early fourth quarter saw the beginnings of a recovery in leasing activity as more senior housing properties reported zero positive COVID-19 cases and timelines from initial deposit to actual move-in started to shrink. Along with a cautious return to in-person visitation, healthcare housing centres have replaced in-person tours with virtual tours to help interested families become acquainted with their facilities.
"We should see move-in activity strengthen in 2021 as facilities feel more comfortable accepting new residents," Sahn said. "The secular tailwind that we saw pre-COVID will resume driven by a successful vaccine."
Hazelview's outlook showed three scenarios with respect to housing occupancy. Its base case projects an upward climb interrupted by a winter dip, eventually finishing somewhere above 82% occupancy by December 2022; the bull scenario shows a similarly shaped trajectory to end closer to the pre-pandemic level above 85%, while the bear case has occupancy rates oscillating within the 75% to 80% range.
"COVID has created disruption short term, but ultimately, we believe it will be in our rear-view mirror over the next 12 to 24 months as immunity against the disease reaches critical mass," Sahn said.