Real estate placed for a rebound with potential convergence of performance between 'have' and 'have not' sectors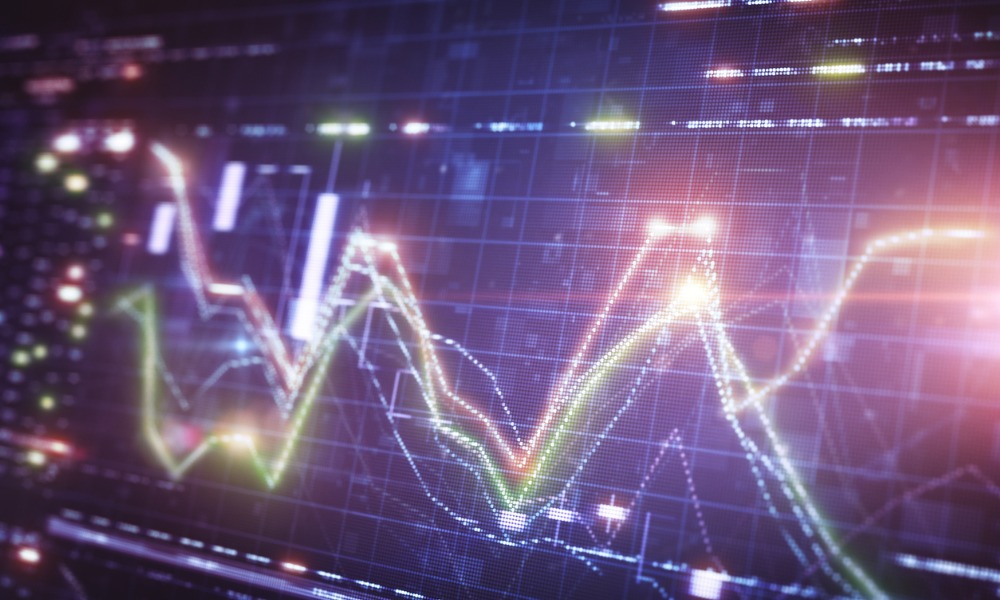 The emergence of the COVID-19 pandemic in the first half of 2020 caused massive upheaval in the financial markets, pulling the rug out from under a multitude of investment sectors including global REITs. But as the world flips to a new calendar, there's hope for a revival in the real-estate sector.
According to the 2021 Global Real Estate Outlook from Hazelview Investments, the COVID-19 outbreak erased a combined $27 trillion from global equity markets on a peak-to-trough basis. Amid the turbulence, global REIT share prices declined by 42%; between continued lockdowns, travel restrictions, and other headwinds, global REITs ended 2020 down 10.5% in local currency, trailing all other sectors except for energy and financials.
Looking at the disparate impact of COVID-19 across property types, the report noted that technology-focused real estate or property types – led by data centres, industrial properties, and self-storage spaces – produced positive total returns on the back of rising e-commerce demand. Meanwhile, asset classes built for social interaction and leisure generally suffered, with the largest negative returns seen among regional malls, hotels, and shopping centres.
But as the world enters 2021 with multiple vaccine candidates being rolled out across different countries, the prospect of a global economic revival – consensus estimates for this year have global GDP growth pegged at 4.9% – is trickling down into hopes for a comeback in real estate investment.
"Given the significantly larger decline in REIT share prices in 2020 relative to the decline in earnings of 5.8%, we believe this reversal could foreshadow a disproportionate increase in REIT share prices in 2021," Hazelview said. "We believe the valuation rubber band has become exceedingly stretched, leaving global REIT valuations at their cheapest and most attractive level relative to global equities in over 15 years."
The firm argued that 2021 would mark the start of a "great REIT-opening" that would see REITs outperforming other industries, and REIT sub-categories converging in terms of the fundamentals and performance of the "have" and "have not" sectors.
Hazelview argued that the 2020 trend of tenants deferring rent payments – in Canada, rent collection rates dipped to 84% at the end of Q2 – could create a tailwind for some companies in 2021 as the repayment of deferred and uncollected rent adds to top- and bottom-line growth for a subset of companies. REIT balance sheets are also healthier this year compared to when they emerged from the Great Financial Crisis of 2008, which they entered with debt to gross asset values frequently over 50%; today, coming out of 2020, that number is 35%.
"We believe that lower leverage, a lower cost of debt and better liquidity places REITs in a favorable position to enhance earnings through acquisitions in 2021, leading to positive valuation reversion to the mean," the report said.
It also laid out five key secular growth trends that could exert a positive short- to medium-term impact on the post-COVID real estate market and are accessible, in size, through public REITs:
E- commerce and supply chain optimization;
The convergence of technology and real estate;
Growing demand for affordable residential housing;
Gentrification and the trend to smaller, more efficient spaces; and
Specialty property types with growing institutional focus.
ESG is also an increasing area of focus among REITs, with investors showing increasing interest in with REITs more focused on implementing environmental, social and governance strategies. Aside from strong social engagement within the global REIT industry, management teams turned their energies and channelled investments toward improving energy efficiency, improving energy efficiency, increasing boardroom and senior management diversity and achieving LEED-certified Gold and Platinum status.
"We believe superior transparency and the implementation of best practices will lead to more sustainable earnings over the long term resulting in premium valuations," the report said.