Wayne Wachell from Genus Capital explains why the modern investor demands more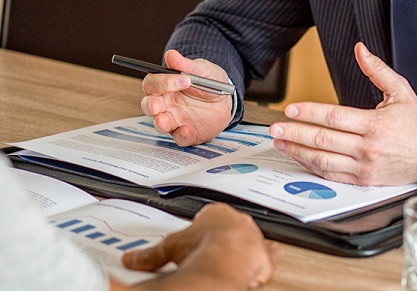 As the impacts of climate change become increasingly apparent, more investors are showing a desire to embrace green investments in their portfolios. The divest-investment movement - which involves substituting investments in companies responsible for burning fossil fuels - is gathering pace; however there remains a reluctance among some investors to go fossil free. There is a perception that portfolio performance will suffer without big oil.
However, research shows that giving up on hydrocarbon-related investments doesn't necessarily mean giving up on returns.
"When we divest from energy companies we tend to add more weight to financials, technology, consumer discretionary, and telecoms," says Wayne Wachell, CEO and chief investment officer of Genus Capital. "Hydrocarbons account for 8% of the global and around 20% of the Canadian capital markets, and the bottom line is that we don't need them to get performance."
Genus recently celebrated the fourth anniversary of Genus Fossil Free, the firm's completely divested portfolio. It's a process that began seven years ago when the firm sold off its oil sands investments, and then three years later Genus removed all producers, refiners and transporters from its portfolios. A year later, due to client demand, Genus launched a high impact fossil free fund.
"If you look at the Canadian, US and international markets back through time, you actually get marginally higher returns by excluding fossil fuels and having more weight in technology, financials, consumer discretionary, and telecoms," Wachell says.
"Those sectors have similar correlations to the economy as oil does. If you extrapolate those risk model findings into the future, and the fossil free world we're moving into, why would an investor expect extraordinary returns from the hydrocarbon sector?"
Wachell has witnessed significant growth in the fossil free space recently and sees it as an area which advisors should be using to differentiate their practices. Talking up strong performance and great customer service is no longer enough for advisors who want to stand out from the crowd, says Wachell, those are statements made by every advisor across the world.
The modern investor wants more, and as demographics continue to evolve, advisors will be forced to change the way they think about their own value proposition.
"As the next generation takes over the wealth, getting informed about fossil free investing is the way to go for advisors," Wachell says. "These issues are more important to the current generation than to boomers and the Xers. People want to make certain they are aligning their portfolios with their values while also achieving their investment goals."
Advisors and investment managers are going to be under pressure to think about every aspect of the investments they offer. It may be a challenging concept to accept, but simply providing strong returns over the long-term will no longer be enough. "The whole divest-investment movement will change investor behaviours," Wachell says. "We've seen it with big major oil companies, who have divested from the oil sands and coal and moved to a cleaner mix of energy."
Related stories:
Millennials lauded for saving strategies