Analyst bears down on sector with stark warnings for companies and investors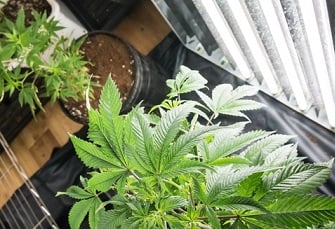 Intense competition and consolidation means the marijuana sector will be a "bloodbath".
Chris Damas, investment analyst and editor of the BCMI Cannabis Report, also believes the industry is heading for oversupply as CEOs and companies get dragged along by the herd mentality.
Despite bearing bearish on the sector, he said there will be survivors and has a preferred list of seven stocks, albeit sitting alongside another list of companies to avoid.
Damas drew comparisons to the dotcom bubble and said the markets need a "flame out" or investors will continue to believe. He added that the first reality check will arrive when the likes of Canopy Growth reports back with its numbers in 2019.
He said: "I think there's going to be a shake out and then the stocks will improve a bit towards what I call L-day, which most people think will be October 1, and there will be line-ups. I don't think it's going to be a long rally.
"We're going to need some serious revenue and cash flow numbers for this industry and these won't be apparent until well into 2020."
He added: "Take Aurora, we have a revenue estimate for 2020 as $300 million and it's trading at a value of $4.5 billion – that's a lot of romance."
However, Damas is not all bear. The former pharmaceutical chemist and recognized fertilizer analyst said there will be winners but warned investors to keep their eyes on all 10 provinces and pay attention to the export markets.
"These medical cannabis names that have the jump on the markets are going to be ok. Like Aurora, Canopy, MedReleaf, and I really like CannTrust. I went down to their facilities a couple of weeks ago in Niagara and they are already churning out 20,000 kilos of cannabis."
He said that for many, though, it already got ugly when people were swept away by the upside in December and January. He stressed that, just like the dotcom rollercoaster, now is the not the time to buy on a downturn.
"Advisors and investors should not give up the basic business tenant that you always followed," he said. "Having a moat, having valuation, having cash flow, having earnings. People should not just say, it's marijuana it's different, let's smoke some grass and it's going to go up! It's not like that."
For the individual companies, Damas said the danger is that many simply don't have the focus and sophistication to separate themselves from the competition.
He said: "There is so much to this sector – you can't just say you're a low-cost producer like Aphria said because the product doesn't sell itself. You have to have the whole kit and caboodle. This is a new industry where you have to have all the elements like brand and distribution.
"It would be great to have an oligopoly where you can make extraordinary profit but that's not going to happen. So many people want to open as a marijuana licenced producer, [but] there's already 100 licences. If there are unlimited players getting into the market, it means that it's going to be a bloodbath; it's competitive."
Supply levels should also be concerning investors as companies seemingly compete with each other to build the biggest greenhouse and operational set-up.
Damas believes there is going to be more than 2,000 tons of capacity but points out that there's 2,500 tons already just from greenhouses that have been put into development.
He said: "That's a lot of cannabis, that's 2.5 billion grams per year. I think if you're a CEO, you're thinking if I don't do it, my shareholders are going to say, why aren't you doing something? Why isn't your greenhouse as big as his greenhouse? You've seen this kind of herd mentality before in sectors like the fertilizers."