Canopy Growth executive shares his thoughts on sector's huge potential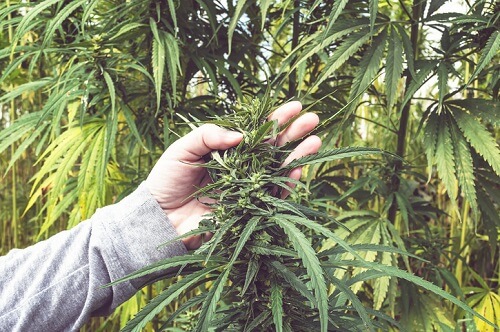 There will be "heartache and tears" as the cannabis sector consolidates, according to a Canopy Growth Corporation executive.
Tim Saunders, EVP & CFO, said his firm, which has raised more than $1 billion from the public and private markets, is well positioned to capitalise and told skeptical advisors to do their homework on the firms involved and ignore the headlines.
Saunders was a speaker at the Private Capital Markets Association conference in Toronto on Thursday, where he outlined Canopy Growth's plans and took part in an "Understanding Cannabis" panel.
Speaking to Wealth Professional afterwards, he said investors should see the medicinal weed market, in particular, as a solid opportunity.
He said: "[Advisors] may or may not care about the space in the black market but as an alternative to pharmaceutical drugs, it's a great opportunity."
He added: "I made a joke that we couldn't get past security when we began but now we're in the boardrooms talking to the biggest funds in the United States. I just came from LA, spent time in New York and Boston, and they are all allocating resources to do this as they recognise it's a very serious opportunity."
Saunders made it clear that the scale potential right now is the medical market, worth about $180 billion globally, compared to the Canadian recreational marijuana market, which stands to be about $7-10 billion when legalized. Longer term, he's hopeful Canopy Growth can branch into the vastly bigger US market.
He said: "The Canadian recreational market is nothing to run away from, we'll go after that and make the most of it. That also gives us the opportunity to build brands. Maybe the US will one day be a legal market for us to enter and then we'll develop brands to go into that sector - and that's a $75 billion market just in the US alone.
"Right now, we're just trying to create bigger pies out of what's out there and be ready when other opportunities present themselves."
Saunders understands why the sector's volatility is off-putting for some advisors but expects the money to eventually navigate towards quality and the best companies, which he believes must have global reach and the skills to scale up. He said big-scale profitability is right around the corner.
"Very soon, especially in the context of the recreational market, you are going to see real profitability, with people wanting to see that this is a cash generating business that's going to pay dividends – all the things you look for when looking for investments."
He added: "You'll see billion dollar companies on top line revenue very soon once the rec market opens up. That also means that other forms of capital become available to you. It's not just equity play every time, you'll have things like convertible debentures and debt instruments and those are the term sheets that we're seeing right now."