Quebec-based advisor assesses dramatic day for tech giant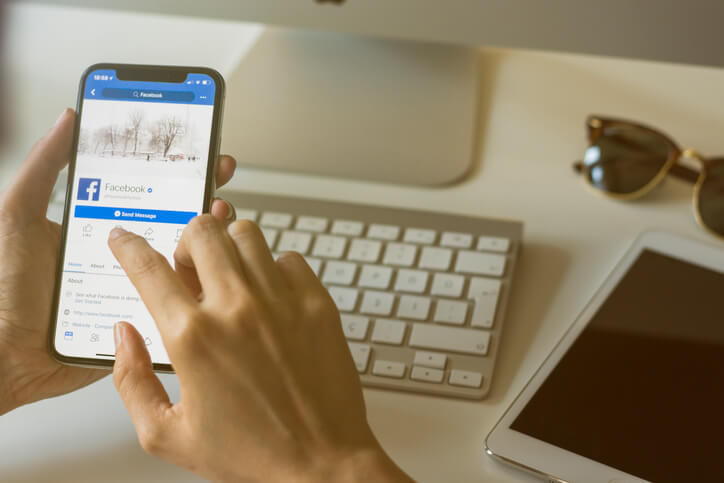 Now is not the time for investors to unfriend Facebook, according to a portfolio manager.
Nader Hamid, of Holliswealth, Industrial Alliance Securities, said yesterday's headline-grabbing 20%, $124 billion drop in value – the largest ever loss in one day for a US-traded company - simply reflected a company shifting its strategy.
The plunge in value came after a disappointing growth forecast prompted at least three sell-side analyst downgrades. By the close, Facebook's shares were $176.26, down 19%.
Quebec-based Hamid said the social media giant remained the go-to place for advertisers, and that investors should stick to their original plans and resist a knee-jerk buy or sell. However, he added that for those planning a long-term hold, yesterday's activity was an opportunity.
He said: "We feel that with this recent drop it is inexpensive for that kind of quality in that kind of space. I don't think it's going to be a quick turnaround story but over the long term the conclusion is pretty high that it will do well.
"If you are buying for the next five years or planning on holding for the next five years, I would say this is not a big issue."
Hamid said that the effects of CEO Mark Zuckerberg appearing in front of Congress, and the revamped cybersecurity efforts being put in place, were now being shown in the earnings report.
But he maintains that despite the tech giant struggling, initially at least, to come to grips with its level of influence, the stock market plunge was simply a bump in the road.
"The quarters that are being announced now, and the revenues and guidance, is post some of the changes they made [after the Cambridge Analytica data breach] so of course the changes cost money. They are going to have to have better governance, more controls, and they are going to have to have more staff monitoring what's going on.
"But over the long term it's still the place to go for advertising. People are not sitting around the boardroom thinking about their newspaper ad strategies, they are thinking about what their Facebook strategy is."
Hamid added that while analysts tend to focus on the next three months, Zuckerberg is more visionary and thinking of the next five to 10 years. With the long-term investments its made with Whatsapp and Instagram, Hamid believes Facebook remains in prime position to capitalize on how people now consume news.
He said: "That is not going to change so, for sure, there are going to be bumps in the road as they go through this shift and as they realise how big a company they are and how much influence they have. Over the short term it's going to be bumpy but in the long term it doesn't change these incredible prospects."