Writers argue that well-purposed private capital provides critical ESG opportunities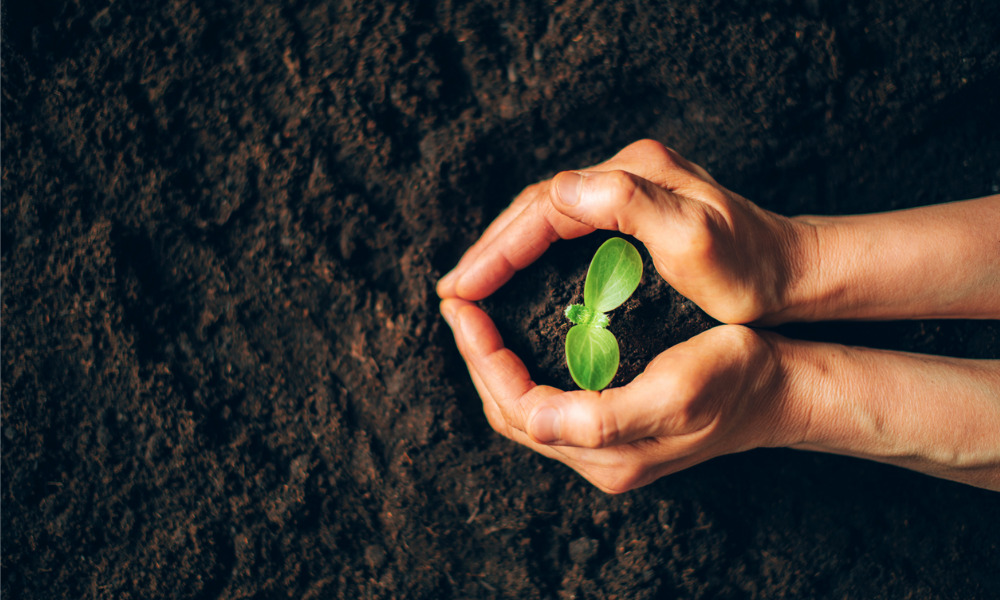 Mike Pedersen is Vice Chair, Board of Directors at the Nature Conservancy of Canada, and is also chair of the board for the Business Development Bank of Canada. Until 2017, he was president and CEO, TD Bank in the United States. Catherine Grenier is President & CEO, The Nature Conservancy of Canada.
Canadians, exhausted by months of unrelenting isolation, are appreciating the true value of a quiet forest trail, the view from a glassy lake on the Canadian Shield or simply the birdsong in their backyards. COVID-19 has been an accelerant for all things "nature".
However, on the other side of the pandemic two chronic crises still await us: climate change and the rapid decline of biodiversity. Nature — our current respite and solace — is also our greatest ally in the face of these unprecedented challenges.
It is time to invest in nature-based solutions. This means seizing the opportunity to protect and restore the forests and peatlands that absorb vast amounts of carbon, and the natural areas that protect communities from disease, flood, fire and other impacts of climate change. From the food on our tables to our health and well-being, nature provides myriad essential, and largely undervalued, services.
One of the most successful examples of a nature-based solution here in Canada is the Nature Conservancy of Canada's Darkwoods Conservation Area in British Columbia. Spanning 63,000 hectares of remote valleys, snow-capped mountains, and grizzly habitat in the West Kootenays, Darkwoods is the single largest private land conservation project in Canada. It is also a world-class forest carbon project, generating more than two million internationally certified carbon credits that have been acquired by companies to help them reduce their greenhouse gas emissions and reach carbon net zero targets. The proceeds from the project help fund other conservation efforts, further protecting biodiversity.
How do we accelerate these kinds of projects?
We often think that to conserve nature, we need to protect it from profit-driven private capital. But as we look for meaningful ways to tackle biodiversity loss and climate change, to dismiss the role of the private sector would be a significant missed opportunity.
It is expected to cost trillions of dollars to meet our environmental goals. Governments, already under significant financial strain as a result of the pandemic, can't do it alone. Companies and investors are re-evaluating what return on investment looks like and how it's evaluated through the lens of the triple bottom line and Environmental, Social and Governance (ESG) metrics. Well-purposed private capital provides a game-changing opportunity to help fill the funding gap and protect nature.
That is why on May 11, the Nature Conservancy of Canada will host a special summit on Making Nature Investable. The summit will feature Canada's Minister of Environment and Climate Change, Jonathan Wilkinson, and Mark Carney, United Nations Special Envoy for Climate Action and Finance.
The goal is to kick-start the conversation on how to best unleash the power and potential of private investment in a scalable and measurable way to help meet our conservation and carbon reduction objectives. Canada, home to nine per cent of the planet's forests and one-quarter of its wetlands, can, and must, be a natural leader in this effort.
So, what do we need to do to make it happen?
New and innovative approaches to investing are key. As part of that effort, the Nature Conservancy of Canada is launching a first of its kind Nature + Climate Projects Accelerator for Canada. The Accelerator will be a hub for talent, technology and networks. It will be a source projects ranging from new forms of land partnerships to investment approaches and tools designed to attract private capital, sometimes in conjunction with public capital, in order to create nature-based solutions to rapid habitat loss and climate change.
Darkwoods is a great start, but if nature-based solutions and other impact investing approaches are to meet the world's very real and immediate needs, we need to act quickly and create the right investment environment to attract new sources of private capital. Concretely, that means more viable conservation projects, better metrics for calculating outcomes and impacts and policy frameworks that encourage private sector investment.
We have all the makings for creating a climate neutral, nature positive future: vital natural capital, a market imperative to protect that capital, growing demand from the corporate and financial sector and significant pools of capital looking for the right incentives and vehicles to invest. We have a once-in-a-lifetime opportunity to invest in nature. Let's harness that potential, accelerate our ambitions and make it happen.