A recent study suggests the mood will not be overly romantic in some Canadian households tonight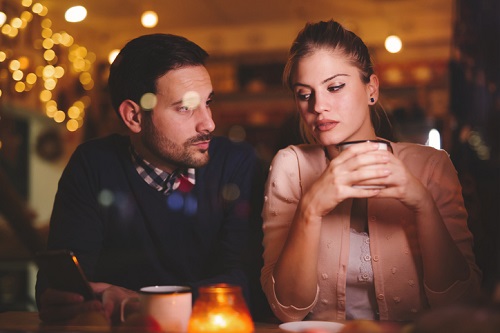 With Valentine's Day here, couples across Canada are planning romantic date nights out. However, according to a recent poll, there may be something on the menu in many relationships that could sour the mood: differing views on finances.
Conducted by BDO Canada, the study found that more than half of Canadians in a relationship wish they could change at least one of their loved one's financial habits.

Celebrating our industry successes in the wealth management industry
"The results show that Canadians are concerned about their financial situations," said Eugene Migus, Senior VP, BDO Canada. "A large proportion want to change something with regard their partner's finances and that makes sense given the times we are in. Families are living paycheque to paycheque, household debt is at an all time high, and interest rates are creeping up from historically low levels."
The poll discovered some of the main partner pet peeves to be overspending or not budgeting (43%); not saving enough for long-term goals, such as retirement and emergencies, and not keeping track of spending (36%); a general lack of personal financial knowledge (22%); not investing enough (20%); and a worrying level of credit card credit card debt (18%).
It's clear that many respondents are not on the same page financially, a scenario that, Migus said, "is likely to cause mayhem".
"You have to be on the same track in order to move forward and achieve your financial goals," he said. "It requires the two partners having a good understanding of their overall combined financial position, but it also requires them to have an open discussion about future goals. People need to be able to reach some form of consensus so they can then devise a plan and put something in place to make those goals possible. If you're not on the same page, I'm not sure you can achieve that."
The findings were not all negative, and for some couples financial secrets look unlikely to ruin Valentine's Day dinner. Over eight in ten (82%) of poll respondents have had the debt talk with their partner and 31% discussed debt within the first six months of their relationship, while the same percentage disclosed their level of debt before moving in or getting married. However, other findings, Migus explained, were less positive.
"The survey showed that around 60% of respondents communicate with their partner about finances once a month or less, and if you have financial problems, that is not enough," he said.
Migus believes that advisors have an important role to play in opening up the lines of communication between partners. "It's a question of getting them to sit down, talk things through openly, and come to a consensus on a plan moving forward," Migus said.
"Advisors will obviously be important in creating a plan, building a realistic budget and setting expectations, but they also need to drill home that the plan and budget need to be used as the measuring stick in terms of success moving forward. Clients need to know about regularly going back to the plan to assess their progress, identifying what is and what isn't working out, and then tweaking the plan as they move forward."

Related stories:
Why boomers are lagging in ETF investment
How families are hurting children's tax returns